New Satellite Hub Ensures Connectivity, Come Rain or Shine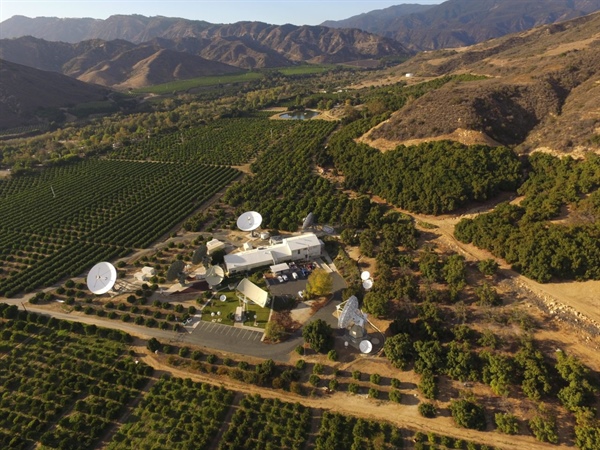 By Scott Hutchinson
"Rain, rain go away. Come again another day."
The old nursery rhyme is a favorite of kids stuck inside on a rainy day, but the sentiment also applies to businesses that depend on satellite connectivity for communication and data services. Heavy rain and other harsh weather conditions can affect satellite reception and cause service interruptions.
SageNet has taken steps to protect customers for weather-related outages with the recent addition of a dry-climate satellite hub in Santa Paula, Calif. The facility improves our network resiliency and reliability by giving us a teleport that will be largely impervious to harsh weather conditions. 
Located in the in the high-desert region about 90 miles north of Los Angeles, Santa Paula averages 269 sunny days per year and its average annual rainfall is less than half the national average. These conditions make it ideal for the Ku-band VSAT satellite services we provide.
Most people with satellite television service know how weather can affect signals. This is because satellite connections use microwave radio frequencies that travel in straight lines, and these signals can be blocked, weakened, absorbed or scattered by rain, snow or sleet. Signals can be degraded by rain at either the uplink or downlink sites. Even storms that are far away from either site can cause interference if they are directly in the transmission path.
Although there are a number of engineering techniques that can mitigate weather effects, the most effective approach is to create geographic diversity with a redundant satellite hub in a dry location. SageNet has taken that approach by adding the Santa Paula teleport to its existing satellite earth stations in Chicago and Marietta, Ga. The ability to rapidly switch service between uplink sites not only improves reliability but creates business continuity features for the communications infrastructure.
The Santa Paula teleport is operated by COMSAT, a global pioneer of secure, end-to-end satellite communications services. The facility has Tier 4 certification from the World Teleport Association and is connected to multiple terrestrial fiber networks for redundancy. It features 20 advanced satellite antennas and supporting equipment backed up with automated and redundant electrical power sources, redundant HVAC systems, automatic fire detection and suppression systems, security systems, and 24×7 network operations centers.
SageNet will lease services on two of the COMSAT facility's earth station antennas, although we have the flexibility to access other antennas as needed. Initially, we will utilize the teleport for SageNet's midstream energy customers who require nationwide service uninterrupted by severe weather or other outages.
Rain and other weather conditions can affect satellite communications, but SageNet's recent addition of a dry-climate satellite hub creates a critical hedge against disruptions. With the ability to rapidly switch services between redundant facilities, our customers may find themselves remembering an old Irving Berlin tune: "Nothing but blue skies from now on."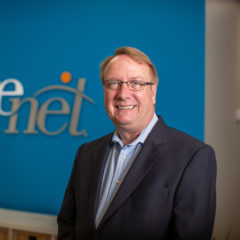 Scott Hutchinson
Director of Satellite Services
Companies are using VSAT technology in all kinds of ways. That's the exciting part of our focus right now – finding new markets and opportunities where satellite can be a benefit.
Get to know Scott
Interested in what our experts had to say?
Learn more about our services - all driven by the changing technology landscape.