Older APs a Culprit in Many Wi-Fi Performance Issues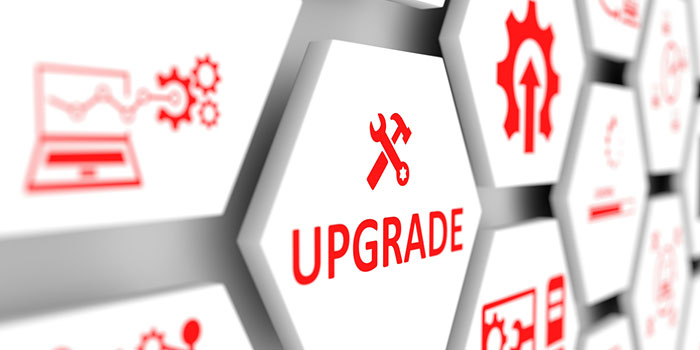 By Alex Jinks
It's hard to overstate how important Wi-Fi has become in both our personal and professional lives. By enabling anytime, anywhere Internet access, it has changed how we do business, how we communicate and how we socialize. In a recent survey, 60 percent of people interviewed said they couldn't go without Wi-Fi for more than a day.
It's definitely a love-hate relationship, however.
Despite its benefits, Wi-Fi makes us angry, anxious and frustrated when it isn't working correctly — which happens surprisingly often. Dropped or slow Wi-Fi connections rank among the top network performance complaints encountered by help desk personnel. According to a ZK Research survey of network administrators, nearly 60 percent report that they spend roughly a quarter of their time troubleshooting Wi-Fi issues.
Problems can be difficult to pinpoint, however. Wi-Fi requires a variety of components to allow wireless devices to connect to the wired network, and any of those components could cause problems. Many times the problems have nothing to do with the Wi-Fi network at all — user error and device configuration problems are common culprits.
Aging or outdated access points (APs) are often-overlooked sources of Wi-Fi performance issues. Older devices may only have radios in the 2.4GHz spectrum, or support only 802.11a/b/g/n, which reduces their throughput capabilities. APs that have reached end of support no longer get valuable features such as 802.11r/k/v, improved channel/power management, etc. In addition, growing numbers of users can exceed the capacity of older APs.
Even under the best circumstances, APs don't have a long lifespan. Vendors and industry analysts generally agree that APs should be replaced every three to four years — more often than many of the other wireless network components.
The main reason for such frequent changes is that AP designs can't always keep up with rapidly evolving Wi-Fi standards. For example, the 802.11ac wireless networking standard offers five times more throughput while supporting a greater number of streaming devices when compared to the previous 802.11n standard.
An even newer standard, 802.11ax or Wi-Fi 6, will represent another significant evolutionary advance. It will offer four times the throughput of 802.11ac with 75 percent latency. APs that support Wi-Fi 6 will feature more antennas and radio transceivers to achieve higher throughput and should support about three times as many concurrent users as older APs.
Taking advantage of these new capabilities may require more than a basic "rip and replace" process of removing old APs and putting new ones in the same locations. If it has been a few years since you've made significant Wi-Fi changes, you may need to redesign the network to account for changes in the way your WLAN is used and the number and types of devices you are supporting. In addition, changes to the physical layout of the office space may require different coverage patterns.
If you're considering changes to improve your Wi-Fi performance, give us a call. We have 20 years of experience providing wireless connectivity. In addition to AP upgrades, we can help ensure your cabling, switches and routers are capable of supporting the latest standards and protocols.
Interested in what our experts had to say?
Learn more about our services - all driven by the changing technology landscape.