Can QSR Networks Support Emerging Technologies?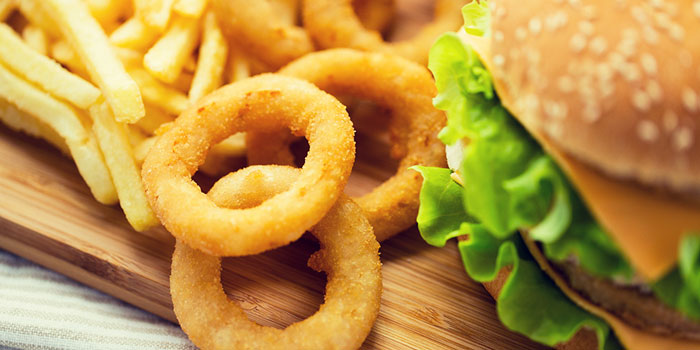 By John Meek
Locally sourced ingredients, vegan options, artisan sodas and avocado toast are among the trendiest items making inroads into quick-service restaurants (QSRs). However, the most significant new trends won't show up on any menu. It is the expanded use of technology that is driving real transformation and allowing restaurants to fundamentally change service models and keep pace with customer expectations.
QSRs are looking to leverage a dizzying array of operational and customer-facing technologies to improve efficiency and achieve "quantum convenience" for tech-savvy customers. According to the National Restaurant Association, adults today are 30 percent more likely to use restaurant technology than they were three years ago. Millennials and Gen Z customers are even more comfortable combining technology with dining.
Wi-Fi, of course, has become table stakes in the restaurant business. Mobile and tabletop payment options, kitchen automation solutions, mobile rewards apps, voice ordering, digital signage and data analytics are gaining widespread adoption. Blockchain is another growing trend, with QSRs using the digital ledger technology for everything from tracking food sources to implementing customer loyalty programs.
However, these technologies require additional network capacity — and QSR networks are feeling the strain. Without technology upgrades to increase bandwidth, improve reliability and enhance security QSR technology initiatives risk failure.
Every new initiative can add to network complexity and degrade network performance. Very often, these issues are addressed using a variety of inefficient manual processes such as managing devices via the command-line interface (CLI), inspecting configurations, and performing manual traceroutes or pings.
There's also a tendency to think of additional bandwidth as a cure-all for network performance issues. While bandwidth limitations can create performance bottlenecks, adding bandwidth sometimes just masks underlying issues. Improperly configured routers, switches and applications are often sources of performance problems.
A network upgrade must begin with a thorough performance assessment to identify problem areas and understand requirements. During this process, network engineers gather information about key characteristics such as the number of users and devices accessing the network, application requirements, planned new services, current broadband connectivity, wireless coverage, and security and privacy considerations.
Networking experts typically use sophisticated performance monitoring tools during the assessment process in order to detect and diagnose weaknesses. These tools can map application paths, diagram the network, identify chokepoints and automate device configuration. They are particularly useful for measuring throughput and identifying transmission delays. Network Performance Management (NPM) tools speed the analysis of data packets, calculate application and network response times, and identify traffic patterns that may be impairing the user experience.
NPM tools also generate numerous reports that help engineers understand network usage. Dashboard views support the creation of customized charts showing what devices are accessing the network, average response times, average memory usage, average CPU load and more. Armed with this information, IT can better utilize its technical resources, identify cost-saving opportunities and justify upgrades.
Although quality and convenience are the main reasons customers choose QSRs, there's no denying that technology is becoming a competitive differentiator. However, new technologies are only as good as the underlying network supporting them.
If you don't have the in-house tools and expertise to properly assess and upgrade your current infrastructure, SageNet can help. We've been designing, implementing and managing fast, secure and reliable networks for two decades, and have particular expertise in the network needs of QSRs. Give us a call to discuss your requirements and what we can do to enable technology initiatives that will boost your efficiency and improve the customer experience.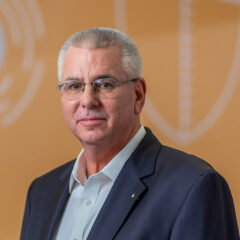 John Meek
Chief Operating Officer
I'm accustomed to looking at a system and all its working parts, and using that observation to see potential impacts from one layer to another, or one project to another.
Get to know John
Interested in what our experts had to say?
Learn more about our services - all driven by the changing technology landscape.