For today's retail chains, gigabit speed bandwidth is only the beginning. To achieve truly frictionless retail across the enterprise, siloed systems with different vendors need to be replaced with one provider offering integrated solutions to create the seamless in-store experience shoppers expect.
SageNet's Retail-Ready integrated solution provides retailers with an intelligent, scalable approach to retail connectivity and digital interaction across hundreds or even thousands of locations.
By integrating vital in-store services, SageNet's Retail-Ready platform helps eliminate the headaches associated with opening locations, launching next-gen stores and introducing new retail applications and services. The Retail-Ready suite of services includes:
Digital signage
Data analytics
Managed firewalls
Guest Wi-Fi
Enterprise-class Connectivity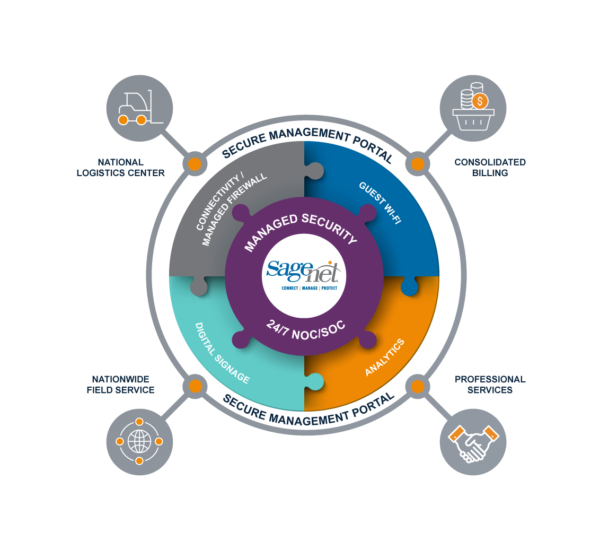 Support Services
Interested in the ways we can support your growing business?