Enhance Remote Support with Break/Fix and Field Services


Rapid advances in cloud computing, video conferencing, team collaboration and other digital technologies have helped accelerate globalization by making it easier for businesses to operate with distributed and remote workforces. However, keeping all those technologies running smoothly is a significant challenge.
Organizations today rely heavily on remote IT support to resolve many hardware, software and connectivity issues. Remote access tools allow IT technicians to provide a wide range of support services without being physically present. However, remote support has one very large limitation — not all IT issues can be fixed remotely.
Sometimes, there's just no substitute for hands-on troubleshooting and problem resolution. Whether a hard drive goes bad, a server crashes or a network hub goes on the blink, some issues require an expert technician to visit the site to assess the problem and come up with a solution. That's why most organizations would do well to supplement remote support with break/fix and field services.
Enduring Value
Break/fix and field services were once the standard approaches for acquiring IT support. When something wasn't working properly, companies called a solution provider to come out and fix it. These tended to be emergency calls that would be handled on a straightforward fee-for-service basis.
With the rise of remote monitoring and management tools, cloud services, and hybrid workforces, there's been growing sentiment within the IT industry that break/fix and field services have become obsolete. Most believe that reacting to problems after they occur is a recipe for downtime and lost productivity.
Instead, most organizations have transitioned to managed services arrangements in which a third-party provider monitors and manages all networked IT assets. The idea is to proactively identify any failures, bottlenecks or other events that could result in downtime and take measures to repair or resolve the problem before it causes a full-blown outage. According to one recent survey, nearly two-thirds of U.S. businesses rely on managed services.
The benefits of managed services are beyond debate. However, they can be enhanced with the addition of onsite services that minimize downtime through the timely replacement of defective parts, network troubleshooting and the installation of patches and software updates.
Break/fix support is one component of more comprehensive field service support. In addition to emergency repairs, field services cover any other work that has to be completed at the customer site. This can include installing, configuring and supporting endpoint devices, designing and installing structured cabling, setting up email servers or installing phone systems.
Rapid Response
Time is of the essence when IT systems need attention, and IT field service providers understand that businesses need prompt resolution to minimize the impact on their operations. SageNet, for example, offers its field service customers SLA-defined break/fix maintenance support and guarantees that any required replacement equipment will be delivered and installed within a predefined timeframe, 24x7x365, regardless of location. Customers can also choose from a variety of onsite service levels, including 24×7 support, same-day support or next-business-day support.
SageNet also understands that our customers can't afford extended downtime waiting for repairs or replacement parts. That's why we maintain a series of strategically located storage facilities across the U.S. to speed deployment of replacement hardware. Located in proximity to customer sites, these facilities allow delivery of networking gear, firewalls, access points, cabling and other replacement parts within four hours.
While remote IT support is critical for meeting the needs of increasingly decentralized organizations, break/fix and field services remain important for ensuring equipment is installed, serviced and maintained in a timely manner. Contact us to learn how we can help you keep your essential IT systems operating as expected.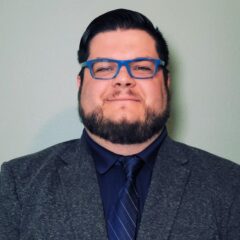 Nathan Jones
Architectural Sales Engineer
Networking is at the core of anything we do dealing with customers – you have to have connectivity. The equipment and everything else grows from that on a step-by-step basis. Even from SageNet's perspective as a Managed Services provider, it's still true and always will be. The networking is a fundamental for everything you do in telecom. We support that and help customers grow with that as the foundation.
Get to know Nathan
Interested in what our experts had to say?
Learn more about our services - all driven by the changing technology landscape.