Customer Expectations Driving Wi-Fi Upgrades


The customer experience is important in all industries, but it's everything in the hotel and lodging industry. Nothing influences guest perceptions more than the quality of Wi-Fi services — it outranks free breakfast, daily housekeeping and even comfortable mattresses in survey rankings of top hotel amenities.
That's not surprising considering how accustomed we've become to pervasive Internet access. Guests today expect to be able to go online at will, using smartphones, e-readers, laptops, tablets and gaming consoles to connect with bandwidth-hungry applications such as streaming media, video conferencing and gaming services.
Remote work creates additional demand. Traveling business users want in-room access to business applications, email and cloud services, and most say they would not return to a property with inadequate Wi-Fi. Business users in a Hilton International study said poor Wi-Fi is their biggest stress factor when traveling — worse than difficult transportation experiences or noisy locations.
Changes on the Horizon
As the industry rebounds from two years of quarantines and travel limitations, many properties will be looking to enhance their Wi-Fi networks to improve the customer experience. According to the 2023 Lodging Technology Survey, 100 percent of more than 18,000 hotel operators worldwide said they plan to implement mobile reservations, mobile check-in and mobile room keys. Other priorities include:
Two-way messaging with guests (95 percent)
Smart TVs with content streaming (94 percent)
Contactless payments (88 percent)
Digital signage (76 percent)
Self-service check-in kiosks (62 percent)
Many will need to upgrade their existing Wi-Fi networks to support these new capabilities, applications and services. It's estimated that up to 80 percent of the lodging industry still operates with the Wi-Fi 5 standard that was launched in 2014. The standard has been updated twice since then — Wi-Fi 6 in 2019 and Wi-Fi 6e in 2020 — and Wi-Fi 7 will arrive in 2024.
While it might be tempting to wait for Wi-Fi 7, upgrading to Wi-Fi 6 or 6e will bring immediate improvements. Wi-Fi 6 more than doubles the speed of Wi-Fi 5 and efficiently supports twice as many devices while also relieving interference and congestion. Plus, the upgrade process is simplified because compatible routers, access points and gateways are already widely available. Wi-Fi 6e offers the same benefits but adds support for Wi-Fi in the 6 GHz spectrum.
Wi-Fi and Cellular Convergence
Additional performance improvements can be created by deploying Wi-Fi 6 alongside fifth-generation (5G) broadband cellular networks. Although they represent two very different approaches to wireless communications, they are more interoperable than previous generations of the technologies. Together they can deliver fast, high-capacity wireless in a greater range of environments.
In a recent Deloitte survey of networking professionals in nine countries, 98 percent said they expect to use both Wi-Fi 6 and 5G. Additionally, industry associations and standards bodies are working on techniques for integrating Wi-Fi 6 directly into core 5G networks.
Implementing the Passpoint and OpenRoaming standards can also bring improvements by making it easier and more secure to authenticate to hotspots when roaming between different Wi-Fi networks. They are compatible standards developed by the Wi-Fi Alliance (Passpoint) and the Wireless Broadband Alliance (OpenRoaming). Together they provide seamless connectivity to the Wi-Fi infrastructure without any user interaction. They also improve security with network authentication and traffic encryption.
Fast, reliable Wi-Fi is now a requirement in the lodging industry, but most hotels, motels, resorts and spas need to upgrade their networks to support emerging technologies and evolving guest expectations. The experts at SageNet can help you evaluate your existing network and implement the changes that help you deliver a fantastic customer experience. Contact us to learn more.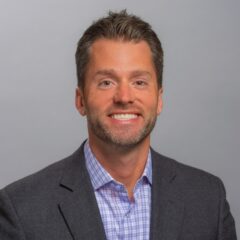 Matt Pittsford
Sr. Director, Account Management
Aligning your in-store marketing with web and mobile can be tough in retail, whether you're a restaurant or specialty retail store. But the goal is to create a better in-store digital experience for your customer. Digital signage is a great way to stay relevant and engage with customers in your retail stores. From a beautiful high-definition TV to a large touchscreen. That's the great thing about SageNet – we can help all our customers see positive results, whether it's through in-store digital engagement or the latest in digital signage menu boards and analytics into customer insights.
Get to know Matt
Interested in what our experts had to say?
Learn more about our services - all driven by the changing technology landscape.