Ensure Reliable Internet Access with Managed Network Services


It's impossible to overstate the impact of high-speed Internet connectivity on modern businesses. It allows companies to reach customers anywhere in the world, access global supply chains and support widely distributed workforces. It has fundamentally transformed business communication, marketing and research efforts. Economists estimate that about 30 percent of all business in the U.S. now occurs online.
Given the stakes, any loss of connectivity is potentially catastrophic. In the post-pandemic world, reliable networking connectivity is five times more important to businesses than pre-pandemic. Even short-term outages can expose businesses to intolerable losses of revenue, reputation and productivity. According to Digital Information World, a nationwide Internet outage of just one hour would cost the U.S. economy a whopping $303 billion.
As a result, more organizations are looking to work with managed service providers (MSPs) who can guide the selection and management of their broadband connections. MSPs with dedicated managed network services practices offer a suite of solutions designed to help businesses ensure that their Internet infrastructure is efficient, secure and optimized to meet their specific business requirements.
Mix-and-Match Connectivity
A managed connectivity arrangement is particularly beneficial for large, multisite organizations. Distributed sites and offices often have different and fluctuating connectivity needs depending on the amount and types of data being transmitted. Such organizations are often best served with a mixture of Internet access options, including cable, fiber, DSL, cellular, Wi-Fi and satellite. However, few organizations have in-house staff with a deep understanding of the complexities and nuances of procuring all those options.
Providers such as SageNet can serve as a technology-neutral liaison with a variety of Internet service providers (ISPs) to ensure your business obtains reliable connectivity. This relieves your IT staff of the need to interview multiple ISPs, evaluate their connectivity options, and negotiate price and service level agreements. The MSP will also handle ongoing management and maintenance responsibilities to ensure reliable connectivity from the data center core to the network edge and the cloud.
MSPs with broad experience with network design and connectivity technologies can work with multiple providers to procure the necessary hardware and services. Typically, the MSP will order and install all necessary equipment, including modems and routers, and configure connections to ensure they are working properly. This allows you to focus on your core operations without having to worry about the technical details of your Internet infrastructure.
Cost Benefits
Consolidated billing is another valuable benefit of a managed connectivity arrangement. All products and services are bundled into a single monthly bill so you don't have to deal with multiple ISPs, hardware vendors and support services. This reduces billing errors, makes it easier to track spending and streamlines administrative efforts.
Additionally, MSPs are often able to negotiate better rates with ISPs, resulting in further cost savings. According to some estimates, organizations can save up to 30 percent of their network and Internet services costs by using an MSP to acquire and manage their connectivity options.
Managed connectivity also improves reliability and security. Providers typically offer robust service level agreements (SLAs) that guarantee uptime and availability, as well as proactive monitoring and support to quickly address any connectivity issues. Additionally, providers often employ advanced security measures to protect against cyber threats and other vulnerabilities.
Reliable Internet access is essential for nearly all businesses today, but evaluating, provisioning and managing broadband connections creates a significant burden for IT organizations with limited resources. SageNet's broadband solutions offer relief. With our SageCONNECT portfolio of services, we can provide a single point of contact for all your Internet connectivity needs. Contact us to learn more.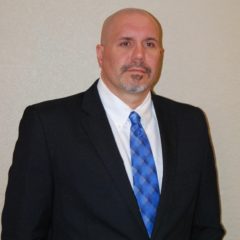 Jason Schwakopf
Senior Sales Engineer
Recent events have caused a paradigm shift for many companies, accelerating their desire to better leverage IoT. Supply chain, healthcare, advanced living care, retail and other service industries are going to be looking at ways to be "touchless" as much as possible. Enterprise systems will need a new level of flexibility, accessibility and above all, security.
Get to know Jason
Interested in what our experts had to say?
Learn more about our services - all driven by the changing technology landscape.