Accelerate Time to Market with Cellular Broadband


Opening a retail store requires significant upfront investments in facilities, staffing, inventory, store fixtures, technology, licensing and permitting, and marketing and promotions. Naturally, there is a good deal of pressure to open on time and on budget. Delayed openings can generate thousands of dollars a day in costs related to lost business and idle resources.
Reliable network connectivity is essential for a smooth opening. From big-box outlets to mom-and-pop stores, retailers today are deeply reliant on broadband connections to enable a range of essential technologies for payment card processing, inventory tracking, account management, in-store security and much more.
Cellular broadband solutions provide a critical lifeline when traditional broadband installation is unexpectedly delayed or disrupted. Robust broadband-on-demand cellular solutions from SageNet include next-day turn-up options that can ensure retail openings remain on schedule.
A Matter of Time
Ordering and installation of new access services, including establishing WAN services with traditional physical circuits such as fiber, cable and DSL, can typically take several days up to a few weeks. This is assuming there is already connectivity to the premises. It can be a months-long process for new construction without established connections.
Cellular broadband is the practical and cost-effective solution while waiting for physical lines to be enabled. Cellular networks have none of the infrastructure or setup requirements of wired networks, so connections can be established in a matter of hours with minimal involvement of IT. Once the wired connection is up and running, the cellular broadband link can even remain in place as a highly reliable backup for network failover.
Speed of service also makes cellular broadband ideal for temporary retail connections at events such as music festivals, tradeshows, craft fairs and sporting events. Such pop-up shops require point-of-sale connectivity with the same reliability and security as a permanent facility.
Cellular broadband also creates opportunities for businesses in areas that may have been previously inaccessible or too expensive to reach with physical connections. The ability to access data and resources from anywhere in the world makes it more cost-effective to expand into new markets.
SageNet's Solutions
SageNet uses high-performance 4G LTE or 5G as the primary WAN link, ensuring stores have the bandwidth necessary to support all their critical digital services. In fact, 5G is so fast that it can easily serve as an alternative to fiber as the primary network connection. With data transmission rates of up 10 gigabits per second, 5G can reliably support the throughput requirements of retail technologies such as real-time inventory management, mobile point-of-sale systems, digital shelf labels, robotics and interactive displays.
According to one recent study, retail adoption of 5G is expected to triple over the next two years. Retailers surveyed for the 2022 Connected Retail Experience Study by Incisiv said they expect 5G to support the increasing amount of in-store technology that is designed to enhance the customer experience. In particular, they cited support for cashierless checkout, mobile apps with in-store features, virtual dressing rooms and augmented reality/virtual reality assistants.
Time is of the essence when opening new retail locations. The process usually involves months of planning and the establishment of specific milestones, all of which can be upended by unanticipated network connectivity issues. We can help you keep your project on track with cellular broadband solutions offered through our SageCONNECT practice. Contact us to learn more.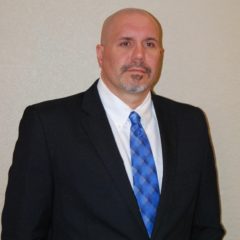 Jason Schwakopf
Senior Sales Engineer
Recent events have caused a paradigm shift for many companies, accelerating their desire to better leverage IoT. Supply chain, healthcare, advanced living care, retail and other service industries are going to be looking at ways to be "touchless" as much as possible. Enterprise systems will need a new level of flexibility, accessibility and above all, security.
Get to know Jason
Interested in what our experts had to say?
Learn more about our services - all driven by the changing technology landscape.