For today's restaurant chain, gigabit speed bandwidth is only the beginning. To achieve a truly consistent, frictionless customer experience, siloed systems need to be replaced with integrated solutions that create the seamless experience patrons expect.
SageNet's Restaurant-Ready integrated solution provides fast-casual and QSR operations with an intelligent, scalable approach to connectivity across hundreds or even thousands of locations.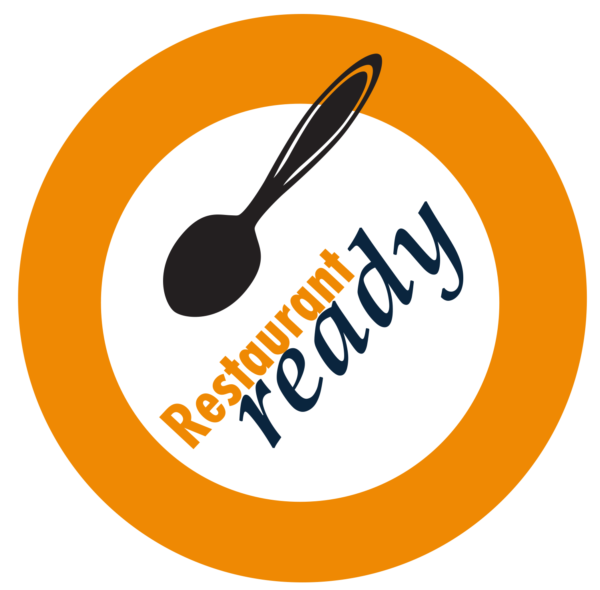 By integrating vital in-store services, SageNet's Restaurant-Ready platform helps eliminate the headaches associated with opening locations, launching next-gen establishments and introducing new applications and services. The Restaurant-Ready suite of services includes:
Managed firewalls
SIEM and SOC services
Guest Wi-Fi
Digital signage
Data analytics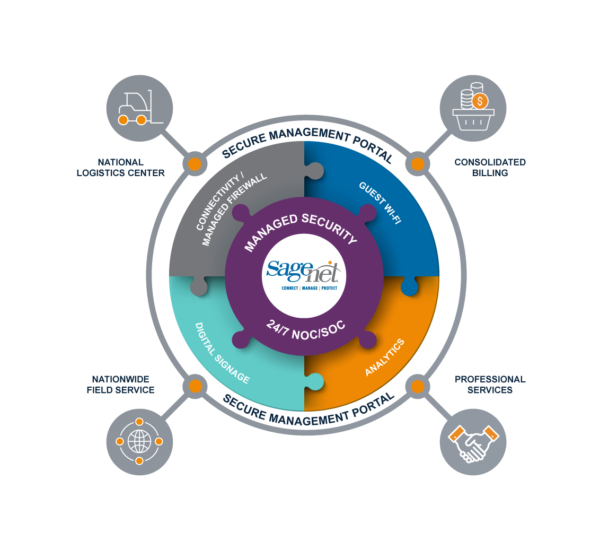 SageCONNECT
From primary broadband to cellular or satellite back-up to guest-Wi-Fi, the industry's leading QSR and Fast Casual chains count on SageCONNECT for reliable, secure and affordable connectivity.
SageVIEW
SageVIEW.qsx transforms the QSR digital experience. From curbside to the counter or the physical screens to the content playing on them, SageVIEW.qsx ensures every customer touch-point is holistically planned and executed on with the end in mind.
SageSECURE
Whether outsourcing or co-sourcing security operations, SageNet's security team helps some of the nation's largest multi-site restaurant chains achieve PCI compliance, meet regulatory industry compliance but achieve a mature best-practice-based security program.
SageIoT
SageNet's IoT Visibility platform detects enterprise-wide problems and provides network solutions through IoT data collection and analytics. The platform also gathers data from multiple sources to provide network standards and predictive analytics, improving the overall network and end-user experience.
Support Services
Interested in the ways we can support your growing business?