How SD-WAN Improves Network Performance

Network services are at the core of virtually all essential business activities, particularly as organizations continue the transition to remote- and cloud-oriented operations. Network performance issues can critically undermine an organization's ability to connect decentralized workforces with the myriad cloud applications and services they now rely on.
In a global survey of more than 1,500 networking professionals, almost half reported increased network performance issues as they've become more reliant upon cloud- and web-based applications and services to support remote and hybrid workforces. Bandwidth bottlenecks, network congestion, configuration issues and network latency are common issues.
Software-defined wide-area networks (SD-WAN) are ideally suited to address these issues. With the capacity to prioritize latency-sensitive traffic, enhance application performance and optimize bandwidth utilization, SD-WAN solutions help ensure that employees everywhere can reliably access the data and applications they need to do their jobs.
Here are four key ways SD-WAN improves network performance:
Efficient Bandwidth Utilization
A primary benefit of SD-WAN is its ability to optimize bandwidth by using multiple types of network connections, such as MPLS, broadband Internet, cellular and satellite, to intelligently route traffic. Software-based intelligence dynamically tracks application and network characteristics to move traffic over the optimal connection. In some cases, SD-WAN can use two connections simultaneously to aggregate bandwidth and improve throughput for extremely large files or applications. This feature also makes it easier to conduct load balancing across multiple links with failover to secondary links in case of a single link failure.
Intelligent Traffic Steering
SD-WAN can identify and prioritize different types of network traffic and route them over the appropriate network connection. For example, it can identify the bandwidth requirements of latency-sensitive video conferencing and team collaboration applications and throttle less-sensitive apps to carve out sufficient bandwidth if necessary. This helps ensure critical applications get the network resources they need to perform well, even during peak usage. SD-WAN technology can also monitor network conditions and automatically route traffic over the most efficient path, reducing latency and improving the user experience.
Application Optimization
In traditional WAN environments, network traffic from remote locations is backhauled to the corporate data center for security inspection before being forwarded across the Internet. Network responses then flow back through the data center to the remote user. That worked fine when organizations had just a few branch locations, but it creates intolerable latency issues for large numbers of remote users who rely upon hundreds of different cloud-hosted applications.
SD-WAN eliminates backhauling with direct cloud connectivity, delivering immediate app performance improvements. Application-aware routing further improves performance by ensuring that latency-sensitive workloads get top priority. WAN optimization features further improve performance by using compression and caching techniques to reduce the amount of data that needs to be transmitted, improving application response time.
Increased Visibility
Seventy percent of organizations surveyed recently by Viavi Solutions said more than half of their applications are hosted in the cloud. However, less than 1 percent are satisfied with their ability to monitor the network, remote users, cloud applications, data and transactions.
SD-WAN improves visibility with a centralized management platform for monitoring and controlling traffic flows across the network. Network administrators can view real-time network statistics and make informed decisions about network configuration and optimization. SD-WAN can also provide analytics and reporting on network performance, allowing organizations to identify trends and plan for future network growth.
How to Take the Next Step
Increased reliance on remote network access and cloud connectivity has pushed legacy WAN architectures beyond their limits. SD-WAN solutions help ensure that your employees have reliable access to the data and applications they need to do their jobs. Give us a call to discuss how an SD-WAN can help you address your evolving business requirements.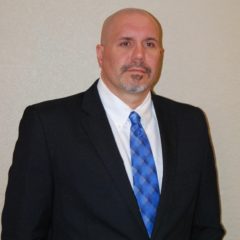 Jason Schwakopf
Senior Sales Engineer
Recent events have caused a paradigm shift for many companies, accelerating their desire to better leverage IoT. Supply chain, healthcare, advanced living care, retail and other service industries are going to be looking at ways to be "touchless" as much as possible. Enterprise systems will need a new level of flexibility, accessibility and above all, security.
Get to know Jason
Interested in what our experts had to say?
Learn more about our services - all driven by the changing technology landscape.