5 Questions to Ask a Managed Network Services Provider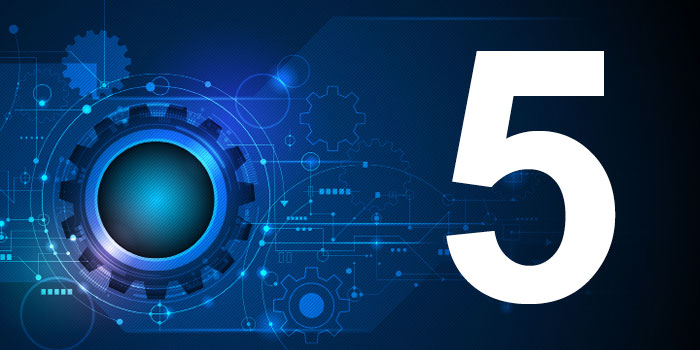 By Rosemary Blum
Technology advances have driven remarkable economic and business benefits. However, the pace of innovation is accelerating so rapidly that many organizations are hard-pressed to keep up. In one recent survey, more than two-thirds of respondents said the pace of technology change is now one of the top challenges facing global business leaders.
One major obstacle is the supply of skilled IT labor, which hasn't kept up with technological advances and has many companies scrambling to manage, monitor and maintain their IT infrastructure. Working with a managed services provider (MSP) is a good way to close the skills gap and avoid falling behind.
MSPs provide access to expertise, skill sets and intellectual property that can be cost-prohibitive in the open market. Additionally, managed services allow organizations to offload some background IT tasks in order to better allocate their own internal staff resources for strategic projects and core business activities.
Choosing the right MSP for your business is a big decision. You're not simply looking for someone to perform a task for the lowest price. A truly effective MSP arrangement is a strategic partnership in which the provider understands your needs and goals and has the technical expertise to help you reach your objectives.
Here are five questions you should ask potential technology partners:
What services do you offer? Most MSPs offer network monitoring and maintenance, but you may require more specialized services such as network design, managed security services, help desk support and more. Level 3 engineering support is geared toward more sophisticated problems. This service provides on-call access to expertise for a range of advanced networking and IT disciplines such as core routing and switching and application issues at every network layer.
Are your services customizable? Your MSP should be able to demonstrate proficiency in a broad range of technical disciplines. Rather than pushing a one-size-fits-all solution, however, the provider should first work closely with you to listen and truly understand your business goals and objectives. Only then, can the MSP provide the right solutions designed to fit your specific needs, for your specific industry.
Who are your partners? MSPs should have established relationships with top vendors who provide them with support and direction. For example, if you need help provisioning network communication links, look for a provider who has strong relationships with multiple telecom carriers and Internet service providers nationwide, and the ability to aggregate their services for seamless connectivity.
How will you help us implement new technology? New technologies can create competitive advantages, but only the largest enterprise organizations have such expertise on staff. Leading MSPs will have a deep bench of engineers with expertise in a range of emerging technologies along with real-world implementation experience. A qualified MSP should be able to describe its processes for evaluating solutions, assessing network requirements, developing implementation plans, testing solutions and training your staff.
Can you demonstrate your proficiency? The service provider should be able to show professional certifications earned by its employees and point to a track record of successful, large-scale deployments. Referrals and testimonials from other customers are equally important.
This is not an exhaustive list of the questions you'll want to ask a potential managed network services provider. You'll also want to understand the specifics of response guarantees, security measures, data privacy, backup and disaster recovery provisions, and more. However, the answers to these five questions can help you determine if a potential MSP can meet your technology needs today and in the future.
Interested in what our experts had to say?
Learn more about our services - all driven by the changing technology landscape.