Taking the Captive Portal to the Next Level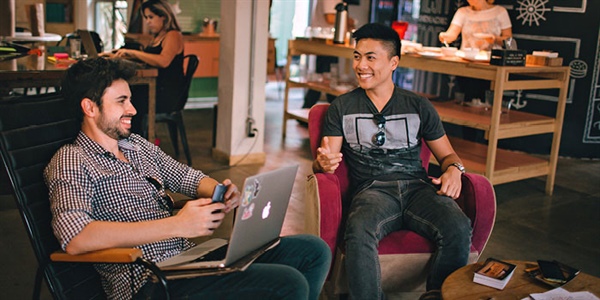 By Alex Jinks
Organizations that offer free Wi-Fi service often require customers to log into a "captive portal" to gain Internet access. SageNet has taken the captive portal concept to the next level through analytics, customization and integrations, and innovative technology that enables a seamless customer experience.
Captive portals have been around since public Wi-Fi became the norm. The user is presented with a web page that requires some action before network access is granted. At minimum, the user will have to agree to the organization's acceptable use policy. More restrictive networks may require the user to enter a username and password, passcode, pay for time, or provide their email address or social media accounts.
A captive portal can be a powerful marketing tool as well as a network access mechanism. The portal can present the user with advertisements and messaging based upon location, time of day, or other criteria. It can capture data on the number of logins, the length of user sessions and other information of value to marketing teams. Demographic information of the userbase can also be captured to further enhance marketing efforts.
Usage data can also be valuable to IT. Simple captive portals do nothing to prevent users from hogging bandwidth by downloading videos and other large files, while basic controls limit all users to the same amount of bandwidth. 
SageNet's captive portal gives organizations granular control over bandwidth consumption, even making it possible to give premium or loyal customers more bandwidth than other users. Conferences and conventions are given the option to dedicate a "chunk" of their bandwidth for those individuals, and utilize the reserves for regular guests, ensuring they get a quality service during high-usage times. 
Session policies enable organizations to "turn off" the wireless network at a specific time to prevent someone from accessing Wi-Fi after hours. This is particularly valuable for convenience stores and truck stops that extend Wi-Fi service to parking lots. Restaurants and coffee shops can also use SageNet's captive portal technology to limit the duration of user sessions during the busy times of the day. 
There are many captive portal products on the market, but most of them are limited in terms of customization. SageNet sits down with each customer to determine what information the organization would like to capture and the specific functionality needed. In most cases, the customer's IT and marketing teams are involved in this process as stakeholders.
SageNet can also integrate the captive portal with other applications. For example, if the organization wanted to leverage the customer information captured by the portal for opt-in email, text messaging or social media campaigns, SageNet would integrate the portal with those services. The captive portal could also be integrated with loyalty programs for the delivery of customized content and services to each customer.
For hotels, SageNet can integrate the portal with the property management system (PMS). This enables the hotel to charge its guests for Wi-Fi usage and automatically record each transaction on the customer's bill.
SageNet continues to advance its captive portal technology, with device tracking, physical zone mapping and enhanced comparative analytics. One-time enrollment of all customer devices enables hassle-free access on return visits.
A captive portal may be older technology, but it remains very relevant to organizations that offer guest Wi-Fi services. SageNet consults with each customer to create a highly customized solution that captures valuable data, supports marketing initiatives, enables an optimized user experience and pushes the boundaries of the value a captive portal can provide.
Interested in what our experts had to say?
Learn more about our services - all driven by the changing technology landscape.