Make Network Improvements Your New Year's Resolution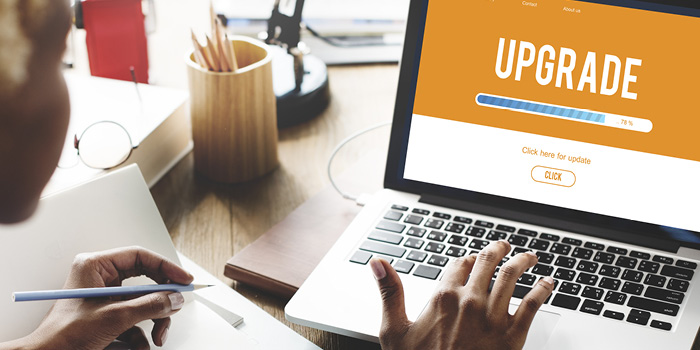 By John Meek
A new year is an opportunity for a fresh start, as evidenced by our annual resolutions to get more exercise, eat better, stop smoking and read more. It's also a good time for businesses to search out opportunities to improve operations. For many organizations, a network refresh will be on the list of 2019 business resolutions.
In a new Spiceworks survey of IT buyers in the U.S. and Europe, 64 percent reported they will increase spending in 2019 to upgrade outdated infrastructure. This suggests that legacy networks are not meeting today's business requirements. 
Although IT organizations have traditionally refreshed network gear in seven-year cycles, increased digitization is accelerating the pace of change. Cloud computing, mobile access, federated applications and unified communications are among the services that have significantly increased network traffic and intensified connectivity demands.
Things are simply moving too fast for conventional networks built on an assortment of independent hardware and software solutions that must be integrated, configured and maintained with an array of manual processes. Aging gear is difficult to manage, expensive to maintain and more likely to fail.
But purchasing new equipment is only part of the process. You should follow the example of cloud service providers when planning an upgrade of your own network. Cloud providers had to rewrite the rulebooks in order to architect data centers with unprecedented agility, scalability and availability. The lessons learned in the cloud can help organizations of all sizes achieve similar results, albeit at smaller scale.
Keep it simple. Data centers traditionally have been built using best-of-breed components, creating a heterogeneous environment that becomes increasingly diverse as it. Cloud data centers are built using uniform, interchangeable components. This streamlines deployment, simplifies management, improves reliability and makes it easier to plan for capacity requirements.
Increase automation. In conventional networks, up to 95 percent of changes must be performed manually. Cloud providers use software-defined networking principles to automate policy and configuration changes throughout the network. Many other operational tasks are streamlined through drag-and-drop provisioning, proactive troubleshooting and immediate remediation guidance.
Refresh more frequently. By refreshing their equipment every two years, cloud providers are able to take advantage of the latest capabilities while maintaining consistency across the environment. Because the capacity and performance of network gear are constantly increasing, a faster refresh cycle enables economies of scale that can actually reduce costs.
Plan for the future. One thing is certain — the demands on your network are only going to increase. You need a strategy for moving to 25 Gigabit Ethernet (GbE) and beyond. Your cabling plant and interconnects need to support that strategy. You also need to consider implementing programmable devices and ensure that your team has the right skills to support them.
It's no secret that modern connectivity demands are stressing legacy networks and their administrators to the limits. Increasingly complex business applications, IP communications systems and cloud services all place significant demands on networks that weren't originally designed to handle such workloads. As networks become more complex, performance problems increase as well. Conventional manual processes required for day-to-day tasks such as configuration, provisioning and troubleshooting can't meet the pace of technology change.
SageNet's team of experienced network engineers can help you upgrade your network to achieve cloud-like efficiency. We can assess your current infrastructure, evaluate your present challenges and gather metrics on network usage to project growth. Armed with that information, we can help you develop a network upgrade roadmap that will support new business initiatives, reduce costs and improve innovation in 2019 and beyond.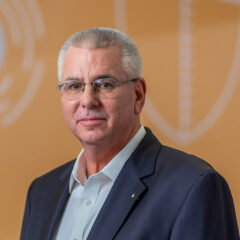 John Meek
Chief Operating Officer
I'm accustomed to looking at a system and all its working parts, and using that observation to see potential impacts from one layer to another, or one project to another.
Get to know John
Interested in what our experts had to say?
Learn more about our services - all driven by the changing technology landscape.