Removing Wireless Bottlenecks with Multi-Gigabit Technology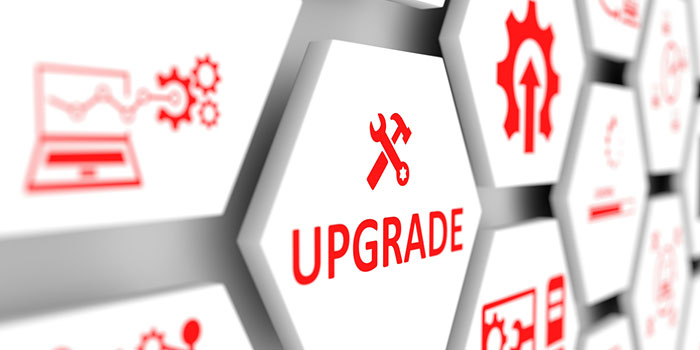 Evolving Wi-Fi standards such as 802.11ac and 802.11ax are meant to support growing numbers of wireless devices and high-bandwidth applications by delivering marked improvements in the speed, availability and reliability of wireless networks. However, most organizations aren't in a position to experience those benefits.
The problem is that current wireless networks are straining the limits of the wired backbone. The growing density of Wi-Fi devices that achieve multi-gigabit data rates is creating bottlenecks in the wiring closet. In most installations, wireless access points connect to the wired backbone via a 1Gbps Ethernet cable.
Upgrading to a 10 Gigabit Ethernet (10GbE) cabling plant would resolve the issue, but that's simply not feasible for most organizations. It is estimated that 90 percent of installed cable infrastructure around the world is Cat5e and Cat6 copper cables, which follow the Gigabit Ethernet (1GbE) cabling standard. That represents roughly 43.5 million miles of cable, enough to wrap around the earth 1,740 times!
Besides being impractical, replacement would be expensive. The cost of a cable upgrade is estimated to be $300 per cable pull. Add in the cost of replacing core switches, access points and new network interface cards, and a campus-wide upgrade could easily run into hundreds of thousands of dollars. 
There is a more affordable approach. NBASE-T technology offers the ability to upgrade data throughput without replacing a single cable.
NBASE-T is based on the 10GBASE-T standard for 10GbE but reduces the signaling rate to fall within the frequencies supported by Cat5e and Cat6 cabling. Reducing the rate by half creates the 5GBASE-T standard for 5Gbps connectivity, and reducing it by three-quarters creates the 2.5GBASE-T standard for 2.5Gbps connectivity. Additionally, NBASE-T technology supports features such as Power over Ethernet, Energy Efficient Ethernet (EEE), HD video streaming and network storage over existing cable infrastructure.
NBASE-T was developed through the work of the NBASE-T Alliance, an industry consortium comprising roughly 50 companies representing all major facets of networking infrastructure. These companies have focused on creating standards and developing compatible products such as access points, switches, processors, connectors and controllers.
From the beginning, it was generally agreed that auto-negotiation must be a key feature in these products. For example, NBASE-T switches can handle the full range of Gigabit Ethernet speeds — 1Gbps, 2.5Gbps, 5Gbps and 10Gbps. With these switches, access ports automatically detect the speed needed by an attached device and set the data rates accordingly. This feature allows devices based on different Ethernet standards to coexist in a network, mitigating the risk of network disruption arising from incompatible technologies.
This flexibility helps ensure NBASE-T switches can handle the demands of high-performance 802.11ac and 802.11ax access points. Analysts say 802.11ax likely will accelerate adoption of the multi-gig technology. Networks based on this new standard will be four to 10 times faster than existing wireless networks due to more efficient spectrum utilization and improvements for dense deployments — a speed that will significantly exceed the connection performance of 1GbE. 
No longer viewed as a matter of convenience or a way to cut costs, reliable Wi-Fi is a strategic business necessity capable of creating competitive advantages and revenue streams. Organizations looking to upgrade their wireless networks to the latest standard must also take steps to eliminate bandwidth bottlenecks. The use of multi-gigabit switches and access points can meet those requirements without requiring a forklift upgrade of the cabling plant.
Interested in what our experts had to say?
Learn more about our services - all driven by the changing technology landscape.