How to Get Internet Connectivity to Your 'Popup' Location

How to Get Internet Connectivity to Your 'Popup' Location
Agility is the name of the game. You need the ability to respond quickly to changing customer demands and market forces as well as economic and pandemic-related conditions. If you're in retail, hospitality or a related sector, that could mean a "popup" or temporary location.
Popups were already becoming popular prior to the pandemic. They allow businesses to explore the viability of a new location without significant investments, while creating a sense of urgency with customers. They also offer an opportunity to test new products or services or move excess inventory. In the pandemic context, parking-lot popups provide a safe outdoor space for selling products and engaging with customers.
However, popup locations present logistical challenges. Finding an empty storefront or a brick-and-mortar store willing to share space is only the beginning. There are a host of considerations, from store design to signage to staffing to security to liability insurance.
The Elements of a Popup Network
Connectivity is seldom available in temporary locations and, if it is, it's typically a third-party connection that should be deemed insecure and unreliable. However, the lead time for provisioning traditional WAN services can be weeks or months, and the cost structure is not conducive to the ephemeral nature of popup sites. Such services may not even be available in some locations.
Simply obtaining network connectivity for your point-of-sale system and other equipment can be a significant headache. Popup networking solutions combine LTE cellular, satellite and Wi-Fi to provide instant connectivity for virtually any location on demand.
How to Put It All Together
You can assemble all the resources you need for a popup network from multiple vendors, but a better approach is to provision a turnkey solution from one experienced provider. This will save significant headaches and ensure that all the components work together seamlessly.
SageNet's SageCONNECT solution has everything you need, backed by our decades of experience and disciplined monitoring, management and support services. We also offer managed security solutions and PCI-compliant services. You'll receive one consolidated invoice for all services across all locations.
Popup locations allow businesses in the retail and hospitality sectors to extend their reach to new geographic areas, introduce new products and services, maximize sales, and enhance the customer experience. A popup networking solution combining LTE cellular, satellite and Wi-Fi gives you the agility you need to deploy secure, instant connectivity to any location.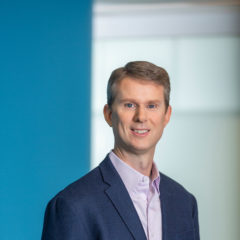 Craig Talbot
SVP, Enterprise Sales
The Managed Network Services industry has definitely become more competitive. As much as broadband is now a commodity, we try to help the customer by making sure they get the best possible speed at the best price – and then help them manage the firewall and beyond. Regardless of who a customer chooses for large-scale broadband network, there will be challenges at some point in the relationship. It's how SageNet responds that sets us apart.
Get to know Craig

Interested in what our experts had to say?
Learn more about our services - all driven by the changing technology landscape.