How to Address Customer Demands for Contactless Payment


How to Address Customer Demands for Contactless Payment
Apparently, cash is no longer king for U.S. consumers. After experiencing accelerated usage during the pandemic, contactless payments now enjoy such widespread acceptance that large numbers of consumers say they have almost entirely stopped paying for things with printed or minted currency.
More than half of Americans (51 percent) now regularly use forms of no-touch payment such as "tap and go" credit cards and digital wallets like Apple Pay or Google Pay, according to Mastercard Contactless Consumer Polling. Meanwhile, Pew Research Center reports that about 30 percent of Americans say they make no cash transactions in a typical week.
While health concerns undoubtedly fueled increased adoption of contactless payments, convenience is giving the technology staying power. Once they got used to the process, consumers found that no-touch payments are simply faster and easier than swiping a credit card, inserting a chipped card, writing a check or counting out cash. In fact, contactless payment methods are up to 10 times faster than other payment methods, according to the Credit Union National Association.
It's not just consumers, either. Businesses are also showing a preference for contactless payments, in part because they reduce operational expenses and manual errors while also reducing the risk of burglary and theft. The number of U.S. companies offering no-touch payments has quadrupled since the beginning of the pandemic, according to a Wakefield Research survey.
How Contactless Payment Works
There are two primary forms of contactless or proximity payment — a chip card embedded with a near-field communication (NFC) antenna or mobile payment app on an NFC-enabled smartphone. NFC is a set of protocols for communication between devices over very short distances.
But while NFC requires that the card or device be placed within 4cm of the card reader, contactless payment eliminates the need to swipe or insert the card. In addition to being more sanitary, contactless payment processes in about half the time of a traditional card swipe.
It also provides security benefits. Like Europay, MasterCard and Visa (EMV) cards, contactless cards create a unique, one-time token for each transaction. Even if someone got close enough to the card to steal the token, it cannot be reused and does not contain any card information. Mobile wallets also require a PIN, fingerprint or other verification before the payment is authorized.
Getting the Technology in Place
According to the new State of Retail Payments study conducted by Forrester for NRF, 67 percent of retailers surveyed now accept some form of no-touch payment. That includes 58 percent that accept contactless cards and 56 percent that take digital wallet payments.
For those looking to implement the technology, the process begins with an evaluation of your point-of-sale (POS) equipment to determine what changes are needed. Some equipment supports plug-in contactless-enabled readers and terminal applications while others will need to be upgraded to an integrated solution. All card readers must be approved by Mastercard, so it's important to verify the equipment meets that standard.
Software will likely have to be upgraded, and the system tested thoroughly before going live. Staff will need to be trained in the contactless payment procedures.
It's also important to remember that payment is just one aspect of the contactless experience. Digital signage, mobile apps and other technologies can minimize face-to-face customer service.
SageNet is your go-to partner for technology solutions that address today's consumer demands. We can help you evaluate your POS environment and ensure compliance with PCI DSS and other security standards. We also offer digital signage, guest Wi-Fi and other tools that can help you create an end-to-end contactless experience.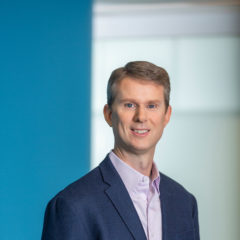 Craig Talbot
SVP, Enterprise Sales
The Managed Network Services industry has definitely become more competitive. As much as broadband is now a commodity, we try to help the customer by making sure they get the best possible speed at the best price – and then help them manage the firewall and beyond. Regardless of who a customer chooses for large-scale broadband network, there will be challenges at some point in the relationship. It's how SageNet responds that sets us apart.
Get to know Craig
Interested in what our experts had to say?
Learn more about our services - all driven by the changing technology landscape.