Simplify Hybrid IT Management with Cisco Meraki Solution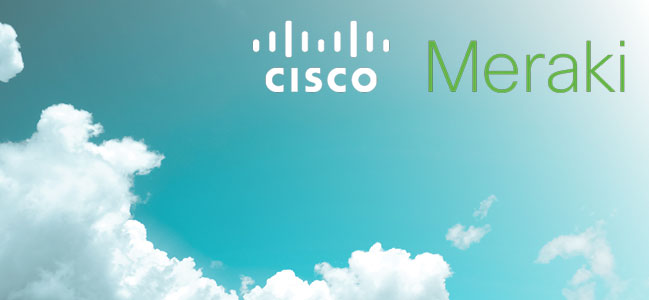 A hybrid IT model featuring a mixture of cloud-based and on-premises platforms and services can give organizations a great deal of operational flexibility. Until recently, however, the tools for managing hybrid IT have offered very little flexibility.
Traditional network and application performance monitoring tools don't work well in the cloud, forcing IT teams to navigate between multiple management consoles for different cloud and in-house resources. According to one recent survey, network managers commonly use 11 or more different network management tools.
Unsurprisingly, most organizations are struggling to maintain consistent policies and performance across the hybrid environment using multiple tools with different standards and configurations. Lacking a unified view of both cloud and in-house resources, organizations can wind up with significant management gaps.
Enhanced Visibility
Cisco recently announced new cloud management capabilities designed to create a unified experience for IT teams. With Cloud Management for Cisco Catalyst, customers will now be able to manage both Meraki cloud assets and on-premises Catalyst hardware through the Meraki dashboard.
Before Cisco announced this change, customers had to manage Catalyst hardware through the command-line interface (CLI) or the Cisco DNA Center, which are both deployed on-premises. Customers can continue to use those methods for managing in-house Catalyst devices, but the option to use Meraki's cloud-based option offers important benefits.
Extending Meraki's cloud monitoring capabilities to select Catalyst switches and new Catalyst wireless devices dramatically improves visibility and control in hybrid IT environments. With the ability to control tens of thousands of devices from the Meraki dashboard, administrators can make policy changes, update firmware or change device configurations from anywhere in the world.
Advanced Features
Originally built to serve as the management platform for all Meraki cloud devices and services, the browser-based dashboard is regarded as an incredibly intuitive management platform. The user-friendly interface makes it easy to implement encryption and access controls, and other integrated tools deliver instant analysis of performance, connectivity and other network characteristics.
A network topology tool is another handy feature of the dashboard. It can automatically map your network, creating a detailed diagram that reflects real-time activity throughout the environment. For example, it will show the current status of all network switches and access points, and allow administrators to search for network devices by name to view their status. It can also generate statistics about network links such as connection speeds, usage and the number of directly connected clients.
Supported Products
Only the Catalyst 9200, 9300 and 9500 switching platforms and the new Catalyst 916x Series Wi-Fi 6E access points will be supported in the Meraki dashboard for the time being. Cisco expects it will be a multi-year journey to bring the entire Catalyst portfolio into the Meraki cloud.
Cisco is reassuring customers that it has no plans to phase out DNA Center, noting that it is using common hardware to ensure that customers can choose whether the traditional Catalyst management platform or the Meraki dashboard best suits their needs. Another option is running DNA Center on a virtual appliance deployed in a public cloud service.
Gartner analysts say up to 90 percent of organizations have adopted the hybrid IT model in order to gain the flexibility, scalability and cost-efficiency of the cloud while maintaining in-house IT systems necessary for critical legacy workloads. However, poor visibility across disparate platforms can lead to severe management challenges. Contact us to learn more about resolving those challenges with Cisco's Meraki update.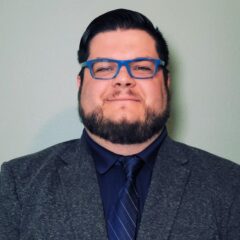 Nathan Jones
Architectural Sales Engineer
Networking is at the core of anything we do dealing with customers – you have to have connectivity. The equipment and everything else grows from that on a step-by-step basis. Even from SageNet's perspective as a Managed Services provider, it's still true and always will be. The networking is a fundamental for everything you do in telecom. We support that and help customers grow with that as the foundation.
Get to know Nathan
Interested in what our experts had to say?
Learn more about our services - all driven by the changing technology landscape.