Navigating the Cyber Wonderland: A Guide to Staying Secure During the Holiday Season


The holiday season seems to start sooner every year. Case in point, I think I had my first pumpkin-spice, sugar-cookie, gingerbread latte by mid-October (don't judge). But whatever you consider the "unofficial start" to the season, one thing is clear: as we ramp up for festive celebrations, cybercriminals are ramping up too.
With the increasing prevalence of online shopping and digital transactions, the threat landscape has never been more challenging to predict and protect. From personal data theft to business vulnerabilities, staying cyber vigilant is the key to a safe and secure holiday season. Let's unwrap the risks and explore the steps necessary to protect consumers, employees, and businesses.
1. The Consumer: Online Shopping Safeguards
Risk: Online shopping during the holidays opens a gateway for cyber threats. From fake websites to phishing scams, the risks are diverse.
Protection Measures:
• Use reputable and well-known websites for online purchases.
• Ensure the website uses secure connections (look for "https").
• Regularly monitor your financial statements for any unauthorized transactions.
• Employ multi-factor authentication for your online accounts.
Statistics:
• According to the FBI's Internet Crime Report, online shopping scams were the third most reported cybercrime in 2020, resulting in significant financial losses.
2. The Employee: Balancing Personal and Professional Cybersecurity
Risk: Employees using company devices for personal activities, such as holiday shopping, can inadvertently expose businesses to cyber threats.
Protection Measures:
• Encourage employees to use personal devices for non-work-related online activities.
• Conduct regular cybersecurity training to raise awareness about phishing scams.
• Implement robust endpoint security to detect and prevent malware.
Statistics:
• A survey by Cybersecurity Insiders found that 90% of organizations feel vulnerable to insider attacks, emphasizing the need for employee education.
3. Managed Service Providers (MSPs): Safeguarding Businesses and Consumers
Role: Managed Service Providers play a crucial role in fortifying cybersecurity defenses for both businesses and consumers during the holiday rush.
Protection Measures:
• Implement advanced threat detection and response solutions.
• Conduct regular security audits and vulnerability assessments.
• Provide secure cloud solutions for data storage and collaboration.
• Offer ongoing cybersecurity training for employees.
Statistics:
• According to a report by MarketsandMarkets, the Managed Security Services market is expected to grow from $31.6 billion in 2020 to $46.4 billion by 2025.
'Tis the Season to Stay Cyber Secure
As we deck the halls and light the menorah, let's also fortify our cyber defenses. The holiday season is a prime time for Cyber Grinch's, but with the right protections in place, we can ensure a festive and secure celebration.
This holiday season, don't let cyber threats be the unwelcome guests at your virtual festivities. Contact SageNet today to learn how we help businesses, and their employees, stay vigilant, informed, and cyber-secure during the holidays (and beyond!). After all, a Secure Holiday is a Happy Holiday!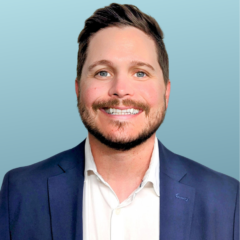 Courtney Radke
VP Innovation, Network & Security
A lot of organizations look at technology as just a cost center: they say 'How much will this cost me?'. But I want technology to be seen as a revenue generator and a force multiplier they can use to get ahead and stay ahead of the competition. My message to customers is this: Legacy, unsecured networks must evolve. Everything is connected, and physical stores have become digital assets. That's where SageNet can be a strategic ally, providing secure connectivity and digital services that scale to the business. My role as the strategic advisor is to understand the market and provide customers the "why and how" behind the what. To be a leader in the Managed Service industry, we must be forward thinking, customer-centric, and relationship-driven.
Get to know Courtney
Interested in what our experts had to say?
Learn more about our services - all driven by the changing technology landscape.