Simplify IT Deployments with SageNet Logistics and Integration


Technology deployments are notoriously difficult to execute — an often-cited PwC study of more than 10,000 IT projects found that only 2.5 percent met their budget and deadline targets. Complications frequently arise from the need to coordinate the efforts of dozens of different vendors and suppliers.
Reduced IT headcounts make it difficult to dedicate staff to the ongoing management of complex multivendor projects. That's why more organizations rely on partners such as SageNet with established IT logistics and integration services encompassing every aspect of IT solution delivery, from acquisition to installation.
Vendor coordination is a critical element of most major technology projects. Increased specialization in the industry has made single-source solutions increasingly rare. SageNet allows you to offload the burden to our team of specialists. We can coordinate the procurement and on-time delivery of necessary hardware, software and services to relieve operational bottlenecks and enable rapid time-to-value.
End-to-End Solutions
Beyond streamlining procurement processes, we have the expertise to successfully build custom technology solutions and integrate them with existing customer systems. Certified engineers and technicians handle the staging, configuration and testing of solutions, along with various related services.
In a typical project, equipment is procured and shipped directly to our state-of-the-art National Logistics Center, a 33,000-square-foot facility for shipping, receiving, configuration, cabling, testing and repair services. Once all the equipment has arrived, the components are assembled, asset tags are applied and serial numbers are recorded.
The engineering team then takes over with configuration and build processes that meet specific customer requirements. For example, desktops, laptops and other devices can be preconfigured for the customer's environment, including custom operating system, application, BIOS and password settings.
Solutions are then deployed in testing facilities where our technicians can run actual workloads in order to fine-tune the configuration. Software images are applied using state-of-the-art tools. In most cases, customers can securely store images within the NLC and update them remotely to ensure the most up-to-date image is always available.
Special Delivery
Once solutions are ready for deployment, our logistics team ensures that equipment gets to the right location at the right time. Kitting techniques ensure that all related elements of a solution are packaged and shipped together as a single unit, providing customers with consistent solution bundles that can be deployed with plug-and-play simplicity.
We can also provide data center rack-and-stack services in which servers, networking gear and other data center equipment are deployed in fully configured and tested racks to simplify onsite installation. Cabling is completed according to customer specifications with color-coded labels applied to simplify identification.
When it comes to critical technology assets, SageNet understands that time is of the essence. No organization can afford extended downtime waiting for repairs or replacement parts. That's why we maintain a series of strategically located storage facilities across the U.S. to speed deployment of spare solution kits. Located in proximity to customer sites, these storage "lockers" allow delivery of replacement parts within four hours.
The NLC is also the central point for processing return merchandise authorization. We quickly evaluate defective equipment to determine if it requires repair or replacement, speeding the return process to minimize delays and keep customer networks running smoothly and securely.
Harnessing resources from multiple vendors and integrating them into a customized solution is one of the more challenging jobs facing IT teams today. Through our NLC, SageNet can coordinate staff resources and materials with maximum efficiency for any number of projects, whether installing a new network, deploying digital signage or upgrading equipment across hyper distributed branch locations. Contact us to discuss how we can help streamline your next technology deployment project.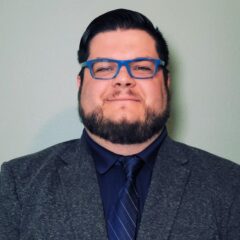 Nathan Jones
Architectural Sales Engineer
Networking is at the core of anything we do dealing with customers – you have to have connectivity. The equipment and everything else grows from that on a step-by-step basis. Even from SageNet's perspective as a Managed Services provider, it's still true and always will be. The networking is a fundamental for everything you do in telecom. We support that and help customers grow with that as the foundation.
Get to know Nathan
Interested in what our experts had to say?
Learn more about our services - all driven by the changing technology landscape.