Is Your IT Infrastructure Ready for IoT?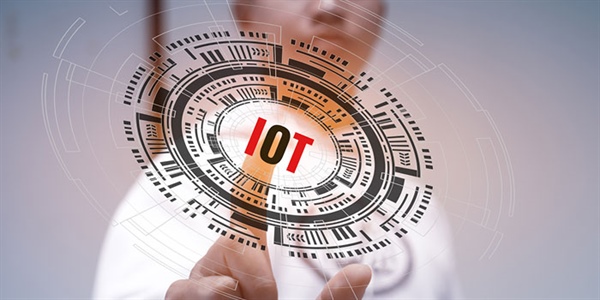 Industry analysts estimate that worldwide adoption of Internet of Things (IoT) technology is doubling each year. However, many organizations are discovering that IoT workloads test the limits of their IT infrastructure. They are generally unprepared for the staggering amount of data IoT generates.
There are roughly 25 billion connected IoT devices today, driving exponential annual increases in data transmissions. Cisco estimates that machine-generated IoT data transmissions will reach 600 zettabytes by the end of 2020 — 275 times the amount moving from data centers to end-users! Legacy infrastructures were simply not designed to effectively capture, store, process, analyze and interpret that much data.
IT organizations everywhere have struggled for decades to cope with data growth, so it's clear that the need to support hundreds, possibly thousands, of new IoT devices will exacerbate the problem. Three-quarters of global CIOs surveyed recently by Dynatrace say they are concerned that IoT projects will create network performance problems that could directly impact business operations and significantly damage revenues.
Legacy networks were generally designed to move traffic between servers in the data center and end-users. However, IoT devices create much more complex workflows with traffic moving between device sensors, edge servers, cloud storage, analytics platforms and data center servers. Here are some of the ways IoT will affect IT operations:
It will require investments in a range of new hardware, software and connectivity solutions, including sensors, actuators, gateways, edge devices, advanced analytics tools and a reliable wireless network.
The constant data stream will require significantly more storage, bandwidth and processing power. In particular, you'll need more cloud storage to support dynamic capacity requirements. Without upgrades in these areas, IoT will likely create latency issues that degrade application performance.
Although Wi-Fi is often the connectivity option of choice for remote sensors, piggybacking IoT devices on the same networks and protocols will eventually create traffic issues. As IoT initiatives grow, spectrum congestion can lead to dropped connections.
Because IoT relies upon a fragmented ecosystem of standards, services and devices, it can be difficult to integrate the IoT framework with the existing physical infrastructure, the wireless LAN and a variety of services running in the cloud.
You must establish clear, consistent and simple processes for onboarding IoT devices to ensure that IT has control of the environment. Given the number of devices involved, it is important to automate this process as much as possible.
These factors, and more, make it imperative to conduct a network assessment and take steps to upgrade infrastructure before introducing IoT devices. Roughly three-quarters of the CIOs surveyed by Dynatrace said they fear IoT could become a major performance management burden if rolled out without a well-designed plan or solution in place.
Unfortunately, few organizations have the in-house skills to properly prepare for IoT. These projects call for a range of experienced IT professionals including software engineers, application developers, programmers and network engineers, with specific skills in artificial intelligence, automation, mobile deployments, cybersecurity and more. That's a tall order. In a recent Vanson Bourne survey, 90 percent of Fortune 2000 enterprises reported they are experiencing barriers to IoT implementation due to lack of in-house expertise.
A better approach would be to align with a proven IoT partner such as SageNet. We have a deep bench of certified engineers with years of experience in all major networking disciplines, and we've developed trusted relationships with many key vendors in the IoT space. If an IoT project is on your horizon, give us a call to discuss your network readiness and how we can ease the process.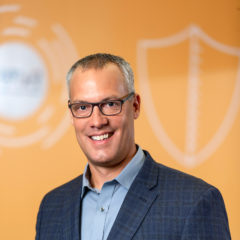 Bill Morris
Chief Revenue Officer
At SageNet I have the distinct honor to work with a passionate team of people bonded by a common desire to create trusted connections, between each other, our businesses and our communities.
Get to know Bill
Interested in what our experts had to say?
Learn more about our services - all driven by the changing technology landscape.