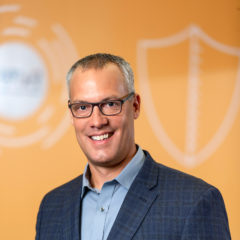 "At SageNet I have the distinct honor to work with a passionate team of people bonded by a common desire to create trusted connections, between each other, our businesses and our communities."
Bill Morris leads SageNet's sales and service delivery organizations with a focus on achieving the company's revenue goals by enhancing service delivery, driving productivity throughout the sales team, developing improved sales operations processes and increasing the use of data analytics.
Bill joined SageNet in January 2018 through the acquisition of Aware Software, where he served as GM. He oversaw the revitalization of the company's Wandering WiFi business operations and spearheaded the development and launch of Aware's innovative IoT/Visualization product offerings. Prior to Aware, Mr. Morris held senior positions at Manhattan Associates.
We're passionate about Trusted Connections.
Learn more about our vision, mission, & core values.