How Content Automation Improves Signage Initiatives


Digital signage is a prominent marketing and communication tool for organizations across almost all industry verticals, reaching a global market value of more than $25 billion. However, signage initiatives sometimes fail to deliver expected benefits due to poor content strategies.
The ability to edit and update content rapidly in order to engage audiences is one of the great features of digital signage. Yet many organizations fail to renew and rotate messaging on a regular basis, leaving up stale and outdated content that audiences simply tune out.
Too often organizations focus almost entirely on the hardware, software and network requirements of their signage solutions. While displays, media players, routers and gateways are all key components, audiences only care about the content being presented — and they are frequently underwhelmed. Nearly two-thirds of U.S. consumers in one industry survey rated signage content as poor or mediocre.
Keeping it Fresh
In most cases, companies rely on individuals or teams to manually create, edit and update signage content. Very often, this is just an extra task assigned to people who do not have any actual experience with writing, editing or video production. Over time, they often find that they can't keep up with the process of creating an editorial calendar, keeping fresh content in the pipeline and coordinating updates.
AI-powered content automation software solutions provide a new option for maintaining fresh messaging. These solutions pull data from a variety of sources to automatically update or revise existing content based on real-time events or other external variables — without the need for manual intervention or any kind of complex programming.
Content automation solutions essentially integrate data from multiple internal and external sources into the content management system (CMS) used for storing, customizing, scheduling, monitoring and deploying messaging over a network of displays. The content automation software can evaluate point-of-sale data, product inventory figures, current weather measurements, guest demographics and other data sources to determine what content should be updated.
Automatic Updates
When a data source is updated, it also updates the data on the digital signage displays. Sale items, prices and promotions can be automatically changed based on inventory, availability or customer data. In quick-service restaurants, for example, any price changes made in the POS system automatically trigger matching changes to menu boards. The system can also automatically suspend ads or promotions on items that are out of stock.
Content automation solutions can also keep signage fresh by integrating news feeds, weather reports, travel information, stock market quotes, social media feeds and more. Data from these feeds can be used to propagate changes throughout the signage network. For example, severe storm warnings could trigger prebuilt ads promoting rain gear, snow shovels, generators and other relevant items.
When combined with analytics widgets and data visualization tools, content automation solutions can generate graphical representations for display. For example, the software could create graphics of the day's schedule of events, weather forecasts, traffic reports, customer queues and more. An increasingly popular feature is the ability to embed menus or ads with QR codes for limited time discounts on merchandise or menu items.
Maintaining a steady stream of fresh, relevant content is one of the great challenges to a successful digital signage environment. The time, effort and expense required to manage and update messaging can be overwhelming for organizations with limited resources.
SageNet's team of signage experts can help you develop a manageable content development strategy, along with the data integration and analytics required to support content automation. Call us at 888.424.4211 or send us a message to discuss your signage content requirements.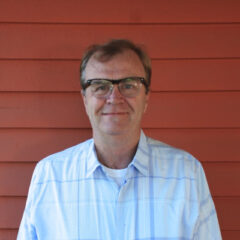 Ed Behan
Senior Director of Product Management
My passion is helping organizations create superior business outcomes. Today, this often goes beyond expertise, technology, and process to include engagement. An organization that engages with its customers, employees, and stakeholders always outperforms its competitors. As a Product Leader, I leverage engagement to better craft solutions that resonate with users and deliver measurable business value.
Get to know Ed
Interested in what our experts had to say?
Learn more about our services - all driven by the changing technology landscape.