Digital Signage: A Big Deal for Small Stores

Judging by one of the hottest trends in retail, it really is a small world after all.
Steadily declining in-store sales have led some of the country's most iconic brands to try a new approach — opening smaller, strategically located stores that create a bridge between their physical and digital operations. Where a typical big-box store might take up about 180,000 square feet, a small-footprint retail space might only need 3,000 square feet. Target, Walmart, Macy's, Kohl's and Ikea are among the retailers experimenting with the small-format concept.
It's part of the effort to ensure brick-and-mortar remains an element of today's omnichannel retail mix. Recognizing that even the largest physical stores can't match online inventory, the small-store concept provides a way to showcase a few targeted product offerings linked to e-commerce websites. In-store shoppers can get a feel for a product with the option to buy online and pick up in-store (BOPIS). Customers can also use the physical location to return items purchased online via "drop-and-go" programs.
The industry refers to this as "experiential" retail — a highly customized, interactive and technology-enhanced experience that drives both in-store and online sales. With its ability to enrich the in-store experience with a variety of dynamic visual aids, digital signage is among the key enabling technologies for experiential retail.
Here are some of the ways digital signage will impact the customer experience in small-format stores:
Signage messaging can be quickly and efficiently changed to showcase in-store sales and specials and announce events or promotions. At the same time, signage can create seamless connections to a retailer's online resources in order to display product information, the latest marketing campaigns, social media feeds and more.
Signage can be used to drive traffic to a brand's online store, which is critical for small-footprint stores with limited in-store inventory. When products are sold out in the store, or when customers have trouble finding something in the right size, style or color, digital signage can direct them to the online store where they can order what they want and have it shipped directly to their home.
Signage creates an important link between online and inventory databases. When a data source is updated, content automation automatically updates signage displays. This helps ensure that sales, specials and promotions remain in sync with current inventory levels.
Shoppers can pair their mobile phones with signage for a more interactive experience. This allows them to use their mobile devices to download coupons, log in to rewards programs, search for products, and access store information about product price, availability and other details.
When outfitted with wireless transmitters such as Bluetooth beacons, signage solutions can collect transaction history and other information from a customer's smartphone. This enables retailers to target customers with promotions and sales items as they walk through the store. Retailers can also use rapid data analysis to highlight merchandise, sales and promotions and design store layouts and product placement to improve the customer experience.
The rise of small-format stores is a turning point for retail organizations. For years, the steady growth of online shopping has been viewed as a threat to the traditional in-store retail experience. The small-format model recognizes that linking the two channels can make retailers stronger and provide a better overall experience for customers.
Digital signage solutions that bridge a retailer's online and in-store environments are key to the experiential retail strategy. With decades of experience in retail networks and digital signage, SageNet is uniquely qualified to help retailers create small-store solutions that have a big impact. Call us today to schedule a discussion.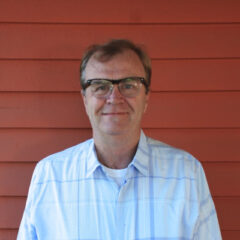 Ed Behan
Senior Director of Product Management
My passion is helping organizations create superior business outcomes. Today, this often goes beyond expertise, technology, and process to include engagement. An organization that engages with its customers, employees, and stakeholders always outperforms its competitors. As a Product Leader, I leverage engagement to better craft solutions that resonate with users and deliver measurable business value.
Get to know Ed
Interested in what our experts had to say?
Learn more about our services - all driven by the changing technology landscape.