SageIoT, Battery Performance
How Battery Management Fuels Efficient IoT Initiatives


With the possible exception of drunken relatives and dry turkeys, nothing will ruin a Thanksgiving dinner faster than dead batteries. In a similar way, battery failures can also sap all the joy out of your shiny, new Internet of Things (IoT) initiative.
According to a variety of estimates, the IoT will soon comprise more than 50 billion connected devices that continuously collect data on everything from drilling rigs to defibrillators. Because batteries power the vast majority of the IoT's wireless sensors and transmitters, inefficient or unreliable batteries are among the biggest challenges to continued IoT growth.
Without power to collect data and transmit it back to the data processing hub for analysis, IoT applications are functionally useless. That's why every IoT project should include a system for monitoring and managing battery usage and providing continual end-of-life calculations. Such information is critical for minimizing the risk of failure.
Power Play
IoT devices can draw power from several types of batteries, ranging from basic AA alkaline batteries and lithium button cells to nickel cadmium and zinc-air cells. Some can last up to 10 years depending on the environment and the application, but most have a lifespan of only about three years.
It's one thing to keep extra batteries around for your kids' toys, but the sheer scale of IoT projects creates problems. A typical IoT implementation at a manufacturing plant or a hospital could easily involve 10,000 sensors, transmitters, gateways and other devices. With a three-year replacement cycle, you'd have to replace about 10 batteries every day.
That can be incredibly costly. Depending on the devices, the necessary batteries could cost anywhere from a few dollars apiece to several hundred dollars each. Because devices are so enmeshed into IoT network architecture, there's also a significant amount of manpower involved. Industry analysts say that in some circumstances, simply scrapping the whole system and starting over can be more cost-effective than replacing batteries, restarting devices, reregistering them with the network and then conducting tests.
In some situations where devices are in remote or hard-to-reach locations, it may not even be possible to change batteries. For instance, vibration sensors are sometimes embedded in the concrete of bridges, dams and roadways. Certain military applications will involve deployment in hostile battlefield environments. Medical devices are often implanted inside the human body.
Additionally, sometimes a dead battery is a sign of a bigger issues. Faulty hardware devices that draw too much power can drain a battery quickly. Replacing it will only be a temporary fix.
Charged Up
As part of our SageIoT visibility platform, SageNet offers customers a battery-life management program. IoT specialists working out of our Network Operations Center remotely monitor IoT devices to continually assess battery output, remaining battery life and overall battery health.
We also help customers manage their battery inventory. We can determine what types of batteries you need, calculate inventory levels to prevent shortages and help you find them at the right price. We'll manage a "first in, first out" stock rotation plan to ensure the longest possible shelf life for your extra batteries.
Several companies are working to develop self-powered IoT sensors, but it will be years before they're ready for deployment at massive scale. Until then, IoT applications will depend on batteries that eventually run down and must be replaced. A battery management program can take the guesswork out of the replacement cycle and reduce the risk of downtime due to unexpected failures. Let us demonstrate how our program can help keep your IoT projects energized.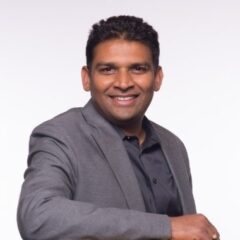 Anil Jagarlamudi
Head of Innovation
People like the concept of IoT, but it's been something where historically, the value has been difficult to measure. That's often been the hurdle for IT and Marketing teams who are trying to make the case for its value. However, we're making great strides in utilizing IoT to first improve things like safety and end-user experience, then extending it to digitally display information on all kinds of things – which gas pump is being used, heat maps of customer activity, device usage, even which shelves are empty. This is actionable knowledge. That's where the opportunities are. That's the value we're helping to prove.
Get to know Anil

Interested in what our experts had to say?
Learn more about our services - all driven by the changing technology landscape.