Do You Know What Your Network Is Doing?


Organizations live and die on reliable, high-performance IT infrastructure and access to current, accurate data. This reliability, performance and accessibility can only be maintained if an organization can see what's going on in its network. As network environments become more complex, it becomes more difficult to monitor performance and ensure networks are functioning as they should.
Without these capabilities, productivity and the customer experience suffer and revenue is likely lost. This is why the concept of network observability has recently come into focus.
What Is Network Observability?
Network observability refers to intelligent solutions that provide a broad view of what your network is doing. This makes it possible to proactively detect and address potential issues before any impact is felt by end-users. Observability focuses more on overall network health rather than individual devices or users.
How Network Performance Monitoring Makes Observability Possible
Again, today's networks are more complex and dynamic than ever, with constant fluctuations in demand and usage. Network performance monitoring uses tools to track and/or measure various activities and functions, such as:
Incoming and outgoing traffic
Network availability
Bandwidth usage
Connectivity
Security threats
Dependencies between servers, routers and other network devices
User devices that connect to the network
Service provider software
Protocols are used to identify network performance issues, as well as the causes of those issues, and generate reports that provide clarity about what the network is doing.
In addition to minimizing disruption, network performance monitoring can help maximize utilization, reduce costs and support automation. Data and reports generated by network performance monitoring tools can also be used to project future network requirements, upgrades and investments.
From a security standpoint, 24×7 monitoring is essential to protecting data and IT assets. Having security tools is no longer enough. You have to know what they're doing and verify that they're working correctly. Network performance monitoring can also tell you when there's a serious problem so that your disaster recovery plan can be implemented and you can get network resources back online as quickly as possible.
What to Look For in a Network Performance Monitoring Solution
As with any IT solution, you need a network performance monitoring solution that does what you need it to do. It should monitor what you need it to monitor, measure what you need it to measure, and alert you to potential issues without overwhelming you with false positives — all in real-time.
The solution you choose should be simple to deploy and easy to use. Because observability is key, look for a robust user dashboard that allows you to quickly find and clearly visualize the data, alerts and reports you need. You should be able to create role-based permissions to limit access to sensitive areas of the network and reduce the risk of data breaches.
Because of the scope and complexity of most enterprise networks, network performance monitoring is often outsourced. Outsourcing is far simpler and more cost-efficient than investing in advanced monitoring tools and hiring and retaining an in-house team to manage and continuously optimize network performance. The risk of downtime drops dramatically when these tasks are outsourced to a dedicated team of experts.
SageNet Connect Series
The SageNet Connect Series provides various levels of managed network services so customers can choose a tier that meets their specific needs and budget. Our ManagedConnect and CompleteConnect services include 24×7 monitoring and alert notification for your IT environment. Contact us today to discuss how SageNet can provide the observability needed to maximize the performance, efficiency, availability and security of your network.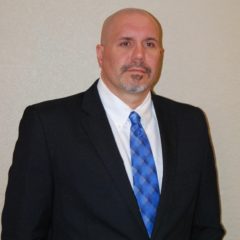 Jason Schwakopf
Senior Sales Engineer
Recent events have caused a paradigm shift for many companies, accelerating their desire to better leverage IoT. Supply chain, healthcare, advanced living care, retail and other service industries are going to be looking at ways to be "touchless" as much as possible. Enterprise systems will need a new level of flexibility, accessibility and above all, security.
Get to know Jason
Interested in what our experts had to say?
Learn more about our services - all driven by the changing technology landscape.