SageVIEW, SageVIEW Services
Digital Signage Meets Self-Service in Kiosk Solutions


Many companies have reopened amid the ongoing pandemic, but capacity restrictions, employee and customer fears, and other challenges are making it difficult to reach pre-pandemic levels of productivity and profitability. The need to frequently clean facilities to ensure safety only adds to operational overhead and costs.
Self-service has quickly moved up the value chain for customer engagement. Kiosk solutions that integrate digital signage and self-service technologies help increase efficiency and engagement while limiting person-to-person contact. Kiosks also reduce the need for employees to handle repetitive, low-value tasks, allowing them to focus on more complex customer requests.
What Are Self-Service Kiosks?
Kiosk solutions give customers a self-service option for a wide range of transactions. In fast food and fast-casual restaurants, customers can use self-service kiosks to order and pay for food without interacting with an employee. In retail, kiosks can be used for order pickup, self-checkout and "endless aisle" solutions that allow customers to browse and order both online and in-store products for an omnichannel experience.
Self-service kiosks are hardly new. McDonald's began rolling out kiosk ordering systems in thousands of its stores in 2017. Retailers IKEA, Target and Walmart were among the early adopters of kiosk-based point-of-sale (POS) solutions. The COVID-19 pandemic has made kiosk ordering and POS even more attractive, driving increased adoption among companies of all sizes.
Traditionally, self-service kiosks used tablet computers as the customer interface — Chili's implemented more than 45,000 tablets in hundreds of restaurants in 2014. Increasingly, however, companies are using larger touch screens that blend digital signage, self-service applications and payment solutions.
Why Companies Are Implementing Kiosks
Although the "human touch" is important, self-service kiosks can actually increase customer satisfaction and boost sales. A 2019 study conducted by research firm SSI found that 30 percent of customers prefer self-service ordering, and 65 percent would visit a restaurant more frequently if self-service kiosks were available. According to a recent study by Frank Mayer & Associates, the average retail kiosk order total was up to 20 percent higher than traditional transactions.
Self-service kiosks can reduce labor costs and other overhead. Even a small restaurant can save thousands of dollars a month and avoid the fees charged by online ordering services. Staff who take orders manually can be reassigned to enforce mask mandates, direct customers and perform cleaning tasks. Customers can be served faster with self-service, and order and checkout accuracy are increased.
Minimizing Self-Service Kiosk Disadvantages
Kiosks are not without challenges. Customers can easily get frustrated if the kiosk interface isn't intuitive, there are limited processes for special transactions such as alcohol sales, or the kiosk isn't functioning properly. Staff may have to be posted near the kiosks to assist with any issues and prevent shoplifting.
Rolling out kiosk hardware across hundreds or thousands of locations represents a logistical challenge for many businesses. Regular maintenance is also required to reduce the risk of hardware and software failures and the resulting downtime.
SageNet can help you overcome these obstacles and get the most value from your kiosk initiative. Our experts have years of experience in digital signage and the latest point-of-sale and contactless payment solutions. We also have the resources and project management skills to handle large-scale rollouts, and provide ongoing maintenance, management and technical support.
Self-service kiosks help keep staff and customers safe by minimizing direct contact, and enable increased revenue, reduced costs and greater customer satisfaction. Let SageNet help you develop and implement a kiosk strategy across all of your locations.
How SageNet Can Help
SageNet has developed a one-stop-shop approach to the design, integration, procurement, deployment, connectivity and ongoing support of digital signage solutions. Our SageVIEW ecosystem is designed to enhance the digital signage experience from both the customer's perspective and the network operator's perspective. We create an effective and reliable solution that increases customer engagement while eliminating the headaches associated with implementing and maintaining a digital signage initiative.
SageVIEW.csx is a holistic digital signage platform designed especially for today's dynamic c-store environment. Combining our years of experience serving c-store operators with our extensive expertise in digital signage and network connectivity, SageVIEW.csx helps c-stores create a unique digital signage experience throughout their operations.
The convenience store forecourt is often the first customer touchpoint. Getting that first impression right is crucial. Forecourts are no longer just a place to purchase fuel but rather an integral part of the shopping experience. Let us show you how SageVIEW can help you meet today's demand for pump-side ordering and delivery.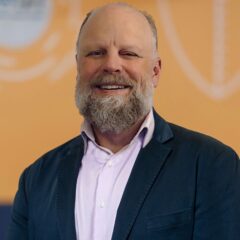 IV Dickson
Chief Innovation Officer
With digital signage, it's important to begin with the end in mind, then address each phase of the digital signage ecosystem – and lifecycle – to achieve the network operator's goals. Understanding the motivations for an organization makes it possible to pair them with the right technology at the right time.
Get to know IV
Interested in what our experts had to say?
Learn more about our services - all driven by the changing technology landscape.