C-Stores that Fail to Meet Fuel Pump EMV Deadline Could Face Substantial Financial Losses


Convenience store operators and other fuel retailers have just six months to convert their gas pumps to accept Europay, MasterCard and Visa (EMV) "chip" cards. A new survey by Conexxus finds that almost 39 percent won't make the April 17, 2021, deadline.
The electronic survey, conducted from Aug. 19 to Sept. 4, 2020, shows that c-stores are making progress toward EMV card conversion. Just under one-third (31 percent) of respondents said that none of their pumps are EMV-ready. This is an overall improvement from 52 percent in Spring 2020 and 70 percent in 2019, but still represents a significant number of non-compliant retailers. While the rate of implementation has grown, only a mere 15 percent of merchants have converted all of their pumps.
C-stores need to quickly develop a plan for making the transition. It will take weeks if not months to schedule technicians to install new point-of-sale (POS) equipment to accept EMV cards at the pump. Those that fail to meet the deadline face the risk of significant financial losses related to fraudulent payment card transactions.
EMV Liability-Shifting Model
In traditional payment cards, the data is stored in plain text in the magnetic stripe. Thieves can use skimmers and other techniques to get hold of the information and create counterfeit cards.
EMV cards are equipped with computer chips that use advanced encryption to protect the card data. Additionally, EMV cards generate a unique, one-time code for each transaction that's far more difficult to forge than a signature.
While merchants are not required to implement EMV-compliant POS systems, the possible responsibility for  fraudulent purchases is a powerful incentive to adhere to these new standards.
In the Conexxus survey, more than 82 percent of c-stores said they plan to convert their fuel pumps to EMV at some point in the future. None of the survey respondents indicated that they had no plans to do so. However, almost 18 percent remain undecided, stating that the cost was too high and the risk of not converting did not justify the expense.
Costs and Risks
It's true that switching to EMV technology at the pump is expensive and complex. While the card readers used inside a store might only cost a couple of hundred dollars, the POS terminals in gas pumps can be much more expensive. What's more, the data cables that connect the gas pumps to the store's network are often buried under concrete. In some cases, fuel retailers face a bill of $25,000 or more per site to make the upgrade.
The cost of fraudulent transactions will likely be much higher.
In August, Mercator Advisor Group released the results of an analysis of existing fraud rates at gas station locations, taking into account the risk factors associated with each site. The analysis shows that a fuel retailer with 12 locations could face potential costs of $17,315 per site, on average, or a total of $207,780 over the 12-month period after the liability shift.
These estimates are likely low. Mercator assumed a lower loss rate than is shown by the existing data and applied that baseline to the riskiest sites. However, fraud may rise among fuel retailers that don't accept EMV cards as they will likely be targeted by criminals.
How SageNet Can Help
The c-store industry's leading electronic payment solutions partners have certified SageNet to deliver EMV-ready managed network services. Our SageZONE solution facilitates EMV deployment on Verifone's Commander or Gilbarco's Passport POS systems, and allows for remote support and download of software changes. Contact SageNet today to discuss next steps for converting your fuel pumps to the EMV standard.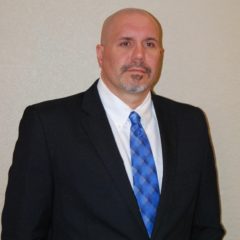 Jason Schwakopf
Senior Sales Engineer
Recent events have caused a paradigm shift for many companies, accelerating their desire to better leverage IoT. Supply chain, healthcare, advanced living care, retail and other service industries are going to be looking at ways to be "touchless" as much as possible. Enterprise systems will need a new level of flexibility, accessibility and above all, security.
Get to know Jason
Interested in what our experts had to say?
Learn more about our services - all driven by the changing technology landscape.