5 Use Cases Where SD-WAN Shines and How to Select the Right Solution


Software-defined WAN (SD-WAN) has taken the IT industry by storm, seeing widespread adoption among organizations of all sizes. A recent Frost & Sullivan survey found that 94 percent of organizations had deployed SD-WAN, had a deployment under way, or were planning a deployment within the next 12 to 24 months. The research firm expects the SD-WAN market to see year-over-year growth of 49 percent through 2023.
Initial interest in SD-WAN is generally driven by the technology's ability to reduce costs. Many midsize and enterprise organizations connect their branch locations using expensive MPLS links. SD-WAN enables them to use cheaper Internet services without sacrificing performance or reliability.
But as the SD-WAN market matures, organizations are finding that the technology offers more benefits than just cost savings. Here are five use cases where SD-WAN can have the most impact:
Multisite Operations. SD-WAN is truly the panacea of multisite enterprises. It provides more flexible connectivity than the traditional corporate WAN, while eliminating the single point of failure of the hub-and-spoke architecture. It also simplifies configuration and management and enables "zero touch" deployment. SD-WAN solutions with integrated security protect applications and data without the need for complex site-to-site VPNs.
Cloud Access. As organizations increase their use of cloud applications, the right WAN architecture becomes critical. MPLS is slow to provision, rigid and complex, offsetting much of the cloud value proposition. The need for cloud access has made the traditional hub-and-spoke architecture obsolete — organizations need networks that have the flexibility to rapidly adjust to changing connectivity requirements. SD-WAN enables users to connect to any application anywhere using any WAN transport service for more direct access to the cloud.
Remote Work. The sudden rise in work-from-home strategies due to the COVID-19 pandemic has increased interest in SD-WAN as a remote work solution. SD-WAN isn't just for branch offices — it can be pushed out to home-based workers as well. It creates a more elastic infrastructure that enables access to corporate and cloud resources and supports collaboration apps. Integrated routing, security and management features streamline deployment. Due to the varieties of residential access services, the ability to prioritize business critical applications over remote workers home LAN traffic with minimal interaction is a key advantage of SD-WAN in today's environment.
High-Performance Applications. In many industries, business processes depend upon the delivery of applications and data to a wide range of devices throughout the extended enterprise. The highest levels of performance, reliability and security are critical, and SD-WAN delivers. With SD-WAN, organizations can aggregate multiple WAN transport services and optimize network traffic using intelligent routing and application prioritization features. SD-WAN also enables centralized visibility and management of all WAN links.
Business Continuity. The loss of WAN connectivity can be as bad as a server crash, if not worse. Without the WAN, business grinds to a halt. SD-WAN makes it possible to implement a hybrid WAN with multiple Internet links and automatic failover to a secondary connection should the primary connection fail. Organizations can further increase WAN resilience by supplementing broadband and fiber Internet service with 4G/LTE or satellite connectivity.
Selecting the Right Solution
SageConnect.SD from SageNet provides all the features and functionality you need to implement these use cases. It optimizes performance with application prioritization, bandwidth aggregation and load balancing, and reduces risk with dual-circuit broadband and multipath link selection. State-of-the-art managed firewall and unified threat management services are integrated into the solution for robust security. Zero-touch deployment simplifies implementation of remote sites.
Our experts will design the WAN to meet your business requirements, and provide implementation, ongoing monitoring and management, and consolidated billing. Let us show you how SageConnect.SD enables you to tap all the benefits of SD-WAN technology.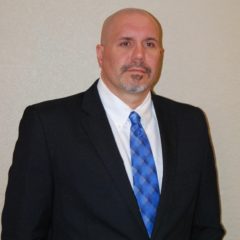 Jason Schwakopf
Senior Sales Engineer
Recent events have caused a paradigm shift for many companies, accelerating their desire to better leverage IoT. Supply chain, healthcare, advanced living care, retail and other service industries are going to be looking at ways to be "touchless" as much as possible. Enterprise systems will need a new level of flexibility, accessibility and above all, security.
Get to know Jason
Interested in what our experts had to say?
Learn more about our services - all driven by the changing technology landscape.