Achieve Innovation with New Applications of Proven Technologies

Some of the world's most well-known products were originally intended for very different purposes. Coca-Cola, for example, was supposed to be a "nerve tonic." Bubble wrap was meant to be textured wallpaper. Play-Doh was developed to clean wallpaper. Listerine was formulated as a surgical antiseptic that could also be used to clean floors. These goods only became iconic because someone envisioned a more innovative purpose.
In a similar way, technologies developed for one function can sometimes be repurposed in surprisingly effective ways. Organizations willing to consider unconventional uses for conventional software, hardware and processes often find their experiments yield innovative solutions, new opportunities and unexpected value. Consider these examples:
QR codes were originally developed by a Toyota subsidiary in 1994 to track auto parts and became broadly used as marketing tools before falling out of favor about a decade ago. However, the technology found new life during the pandemic when restaurants, bars and retail shops figured out they could use the codes to provide contactless payment, digital menu access, self-serve ordering, touchless shopping and contact-free returns. More businesses now use them to provide encrypted payment processing, enable guest Wi-Fi access and track equipment maintenance.
Blockchain was developed as the public distributed ledger for cryptocurrency transactions. That's still a primary use case but there are many others. It is increasingly used for accounting and auditing purposes because it prevents records from being altered or manipulated once they've been recorded in a digital ledger. Healthcare organizations use immutable blockchain ledgers to ensure the integrity of medical records. Retail organizations use them for real-time tracking of goods through the supply chain, and oil and gas companies use blockchain for managing global energy trading transactions.
Software-defined wide area networks were designed to improve connectivity between physical locations across the corporate LAN. Now they support multiple use cases, including direct cloud connectivity, application optimization and edge computing. In addition, SD-WAN serves as the foundation for Secure Access Service Edge (SASE) solutions that combine Firewall-as-a-Service, cloud access security brokers, network segmentation and other zero trust security controls in a cloud-delivered service.
Digital signage still fulfills its original purpose of advertising products and informing customers, but it now provides a platform for a variety of innovative applications. For example, when integrated with augmented reality applications, signage allows customers to virtually try a product before purchasing. Organizations can also use digital signage to collect and analyze large sets of customer demographic data to understand customer traffic patterns, improve store layouts, adjust staffing levels and evaluate product placement.
Virtual digital assistants such as Amazon's Alexa, Google Assistant, and Apple's Siri have evolved from performing basic tasks such as checking the weather, playing music or placing food orders. Business users now use these devices to schedule and join team meetings, read and reply to emails, make phone calls, query databases, check inventory, control conference room equipment and more.
Technology innovations help businesses remain competitive, but it doesn't always make sense to replace proven solutions with the latest and greatest tech products. In many cases, large-scale implementations of new solutions can actually create complications related to integration challenges and steep learning curves.
Although it is important to stay abreast of rapidly changing technology trends, familiar solutions that have proven to be reliable and effective can often be repurposed in ways that continue to create value. Innovation doesn't necessarily mean you must have the newest technology — sometimes it just requires creative applications of existing solutions.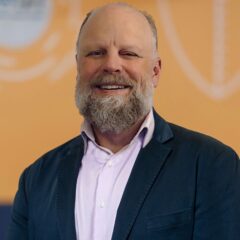 IV Dickson
Chief Innovation Officer
With digital signage, it's important to begin with the end in mind, then address each phase of the digital signage ecosystem – and lifecycle – to achieve the network operator's goals. Understanding the motivations for an organization makes it possible to pair them with the right technology at the right time.
Get to know IV
Interested in what our experts had to say?
Learn more about our services - all driven by the changing technology landscape.