SageSECURE, Managed Security Services
Why Digital Transformation Is Putting Organizations at Risk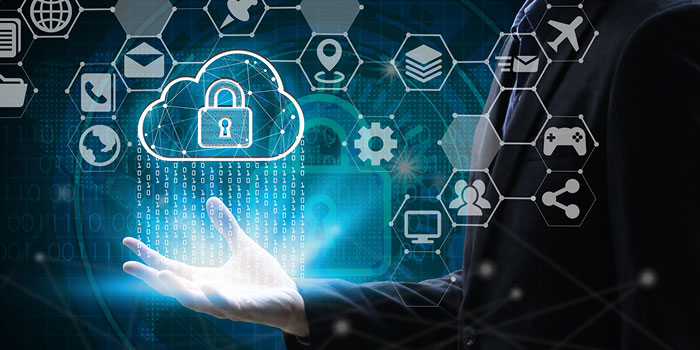 By Paul Truitt
Organizations are moving forward aggressively with digital transformation initiatives. In a recent web-based survey conducted by IDC, 97 percent of respondents reported that their organization was already under way with some level of digital transformation.
In the rush to digital transformation, however, organizations are putting sensitive data at risk. Many are also struggling to implement proper data security as they embrace new technologies and multi-cloud deployments.
Digital transformation is the change of organizational processes, workflows, strategies, competencies, and products or services in a way that takes full advantage of modern technology. This makes it possible to become more efficient, agile, innovative and responsive to customers. Organizations that embrace technology and evolve to maximize its value are better equipped to mine massive volumes of data to improve decision making and create competitive advantages.
However, the IDC study found that the most sophisticated organizations, and those that are most aggressive about digital transformation, are more likely to indicate that they have experienced a data security breach. This trend is consistent no matter how much the organization spends on cybersecurity, the portion of the IT budget dedicated to cybersecurity, or how far along they are on their digital transformation journey.
That's because easy and timely access to data plays a central role in digital transformation. Whatever technologies an organization deploys to make digital transformation happen, it puts data at risk internally and externally. Encryption can help reduce that risk, but the study found that only 30 percent of organizations are using encryption in the context of their digital transformation initiative.
Digital transformation often involves migration of applications and services to the cloud. As companies move to the cloud or multi-cloud environments as part of their digital transformation journey, however, protecting their sensitive data becomes increasingly complex.
Nine out of 10 respondents are using, or will be using, some type of cloud environment, and 44 percent rated complexity of that environment as a perceived barrier to implementing proper data security measures. In fact, this complexity is ahead of staff needs, budget restraints and securing organizational buy-in.
Globally, 60 percent of organizations say they have been breached at some point in their history, with 30 percent experiencing a breach within the past year alone. The majority of organizations (86 percent) feel vulnerable to data threats. Unfortunately, this does not always translate into security best practices.
As organizations embark on the digital transformation journey, they need to consider cybersecurity at every step:
Continually monitor the IT environment for vulnerabilities, and make sure personnel stay up to date on the latest threats.
Invest in tools that can detect threats across on-premises, hybrid and multi-cloud environments.
Consider regulatory compliance requirements as the baseline for data security and privacy.
Use encryption to prevent the exposure of data flowing outside the network perimeter.
Bottom line: Security should be "baked" into every digital transformation initiative. Organizations need to take a fresh look at how they implement a data security strategy as they adopt transformational technologies and continue their journey to the cloud.

Interested in what our experts had to say?
Learn more about our services - all driven by the changing technology landscape.