SageVIEW, SageVIEW Services
What Are Your Digital Signage Objectives?


Digital signage has become a popular marketing and communication option for organizations across a broad range of industries, including retail, hospitality, healthcare and transportation. Analysts with ResearchAndMarkets predict the global market for these solutions will reach $27.8 billion by 2026, up from $16.3 billion in 2021.
Too often, however, organizations invest in signage technology without first defining what they wish to accomplish and then establishing a plan for attaining those goals. As with any major technology initiative, you need a clear and focused plan with measurable objectives to get the most from your signage investments.
To optimize your signage program, it's important to establish a business case with clearly defined objectives. These objectives will drive every decision you'll make about of the project, from what type of equipment you'll need, where it will be implemented, your target audience and the type of content you'll need.
Following are some common goals for digital signage:
A better customer experience. Signage allows you to deliver a variety of dynamic messages and information that improve the customer experience. Wayfinding with interactive maps, FAQs, "how-to" videos, event schedules and store specials can all contribute to a more enjoyable customer experience.
Increase sales. Strategically placed signage with targeted messaging can have a strong influence on purchasing decisions. Because messages can be updated quickly and rotated frequently, you can easily promote new products and services. A Nielsen survey found that stores using digital display screens boost sales by up to 33 percent.
Reduce advertising expenses. According to a Forrester Total Economic Impact (TEI) study, multisite operations can save $30,000 in printing costs per year per location while eliminating the expenses associated with updating static printed displays.
Corporate communications. In corporate offices, signage can be used to display personalized welcome messages for visitors and clients, showcase products and services, and deliver company announcements and news.
Customer data and analytics. Interactive displays fitted with sensors can capture data that can be used to measure results of advertising campaigns, understand traffic patterns and identify peak business hours.
Proper placement is another key to an effective signage project. Placement is typically dictated by the specific objective you want to achieve with a specific target audience. For example, if you want to show a welcome message and a directory, you'd want to place a large display in the lobby or the front of the store. On the other hand, sales promotions and advertising messages would be more effective on smaller displays at the point of purchase. Interactive displays, meanwhile, ideally should be placed in areas where people are encouraged to stop and linger.
Content is also driven by specific objectives and audience characteristics. For example, text-heavy messaging can be appropriate for signs positioned near waiting areas where the audience has more time to linger. However, signs near a point of sale would do better with image-heavy designs for quick comprehension by customers on the move.
All of these considerations are designed to help you create a memorable experience for your target audience. But how will you know if your strategy is working? Reporting software provides valuable insight about which content is being played most often, at what times and on which screens — and how that corresponds to sales numbers and store traffic patterns.
Digital signage is a powerful tool for delivering dynamic and engaging messaging, but it requires a clear strategy with well-defined objectives, an understanding of your target audience and the capacity to evaluate the program's effectiveness.
SageNet is here to help you develop and execute on your digital signage strategy. Contact us to discuss how our digital signage ecosystem can help you maximize your investments.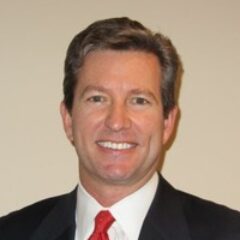 Greg Davis
Senior Vice President, Product Management
A lot of digital signage companies are not security and network savvy. Some are just software companies and quickly move on after the sale, while others are integrators and just want to install everything and hand over the keys. SageNet is uniquely positioned to help customers with everything, from their digital signage strategy and content to network operations and maintenance. We become more of what they really need – a strategic partner.
Get to know Greg
Interested in what our experts had to say?
Learn more about our services - all driven by the changing technology landscape.