SageVIEW, SageVIEW Services
Tips for Securing Your Digital Signage System


Digital signage solutions rely on network and Internet connections to collect and display dynamic content such as video, images and streaming media. That allows them to deliver fresh, compelling and highly targeted messaging to a variety of audiences.
It also makes them potential security risks.
Like any network-connected device, digital signage systems are susceptible to unauthorized access. There have been numerous cases in which hackers commandeered signs to display pornography or propaganda. More concerning is the fact that security flaws could create openings that would allow malicious actors to steal or alter sensitive information, launch malware or otherwise damage computing systems.
Digital signage solutions include three main hardware components — the displays or screens, a media player that feeds content to the screens, and a content management system (CMS) that helps users create, manage and modify content. Any of these components is a potential attack vector. Here are some suggestions for improving the security of each:
Displays
Screens are commonly placed in public areas, making them vulnerable to a variety of physical threats. Someone could easily smash a screen, unplug it or even connect a media player with unauthorized content. That makes it critical to restrict physical access to these devices. At a minimum, you should secure all screens to the wall with screws or bolts.
Media Players
Media players connect directly to the screens, so they also require physical security. Players should be kept out of public areas or in a secure location, if possible. Even without physical access, a hacker could breach the media player through the wireless network. As such, it is important to practice good Wi-Fi security by changing the wireless router's default password to a strong, unique password. You should also disable the remote administration feature and update security settings to WPA2 or WPA3 encryption. Additionally, employ multifactor authentication to ensure that media players can only be accessed by authorized users, and hide all open ports that could allow unauthorized users to load unsanctioned content into a media player through a USB drive.
Content Management
CMS systems form the core of digital signage solutions, enabling content to be created, customized, scheduled, deployed and monitored across a network of digital displays. Some systems also supply an option for storing, reviewing and modifying images and videos. As with any software, your CMS system should offer the highest level of data encryption and protection. It's important to keep the CMS up-to-date through active management rather than auto-update features.
In addition to those measures, network segmentation is an excellent way to enhance the security of digital signage systems. Firewalls, routers and switches can be used to isolate network segments, separating the entire signage system from all company systems and the sensitive data they store. In case of a breach or infection, segmentation can contain the damage to a single network segment, thus preventing ransomware and other malware from propagating throughout the network.
Companies with resource limitations may find that a fully managed service offers a less complicated path to a secure signage solution. For example, SageNet offers the most secure and durable hardware from leading vendors and a security-focused approach to design, implementation and management through our fully managed SageView signage ecosystem. Contact us to learn more about closing the security gaps in your signage solution.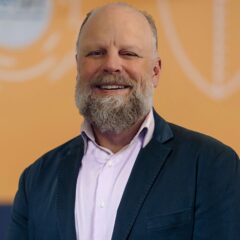 IV Dickson
Chief Innovation Officer
With digital signage, it's important to begin with the end in mind, then address each phase of the digital signage ecosystem – and lifecycle – to achieve the network operator's goals. Understanding the motivations for an organization makes it possible to pair them with the right technology at the right time.
Get to know IV
Interested in what our experts had to say?
Learn more about our services - all driven by the changing technology landscape.