The Value of NOCs: Enhanced Visibility, Performance and Security


What's going on inside your network right now?
Most companies would have a tough time answering that question. They simply don't have the in-house tools or talent necessary to monitor increasingly complex network environments around-the-clock.
More than two-thirds of businesses say network blind spots are among their biggest challenges, according to a Vanson Bourne study. These blind spots make it difficult to detect and respond to network threats or anomalies, and the challenges have only intensified in the age of hyper-distributed networks that link remote, hybrid, mobile, cloud and edge environments.
To address the issue, more companies are outsourcing network monitoring and management to managed services providers (MSPs) operating from one or more network operations centers (NOCs). These centralized command centers are staffed by teams of IT professionals who monitor the health and performance of network infrastructure, applications, servers and endpoints.
Common Blind Spots
In today's hyper-distributed work environments, companies commonly manage multiple network domains spanning public clouds, private data centers, enterprise campuses, wide-area networks, edge locations and branch offices. Without a clear picture of the entire network environment, organizations will struggle to deliver reliable and secure network services.
NOC services vastly improve visibility into a variety of common network blind spots, including:
Remote workers and branch offices
Cloud services and virtual environments
Unmonitored subnets, VLANs and other network segments
Encrypted malware
Unknown or unauthorized "shadow IT" applications, services and devices
New hardware installations
Misconfigured endpoints
Legacy systems that aren't compatible with modern IT solutions
Internet of Things devices
Interconnected third-party networks
NOC personnel collect and analyze data from network devices such as routers, switches and firewalls. This data includes metrics such as bandwidth utilization, latency, packet loss and throughput. By analyzing this information, NOC teams can identify performance bottlenecks, troubleshoot network problems and optimize the network infrastructure for better performance.
The Big Picture
NOC services provide valuable insight into a range of network operations. Using network management software, NOC staff can monitor traffic levels and identify potential chokepoints. System monitoring tools provide critical insight into endpoint and server performance and resource utilization. Application monitoring tools are used to track response times and identify errors.
The various monitoring tools and devices generate alerts and notifications related to network performance issues or outages as well as security threats and other events. NOC personnel analyze and respond to these alerts, allowing for quick detection and resolution of network issues. Staff will also implement optimization strategies to enhance network performance and efficiency. These functions all contribute to smoother operations with fewer interruptions for end-users.
With centralized network monitoring and management, a NOC brings efficiency gains by reducing manual efforts and automating routine tasks. This automation streamlines network operations, optimizes resource allocation and enables IT teams to focus on strategic initiatives rather than day-to-day firefighting.
The SageNet NOCs
SageNet helps customers achieve the highest levels of availability and protection from an ever-increasing array of security threats. We can deliver around-the-clock network monitoring and management from our three U.S.-based NOCs, which are staffed by Level 2 and Level 3 engineers with practical experience in the day-to-day administration and management of enterprise technologies.
We can usually detect and mitigate most hardware, software and connectivity issues without dispatching a technician, but we will schedule an onsite visit to investigate the problem if necessary. We also regularly scan the network to identify new endpoints, allowing customers to maintain accurate device inventories and eliminate blind spots.
In addition to traditional monitoring and management services, SageNet continuously adapts and modifies our NOC services to ensure we can meet our customers' evolving requirements. In our next post, we'll take a closer look at how NOCs are evolving to address changing network architectures, traffic flows, security requirements and more.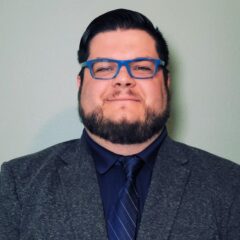 Nathan Jones
Architectural Sales Engineer
Networking is at the core of anything we do dealing with customers – you have to have connectivity. The equipment and everything else grows from that on a step-by-step basis. Even from SageNet's perspective as a Managed Services provider, it's still true and always will be. The networking is a fundamental for everything you do in telecom. We support that and help customers grow with that as the foundation.
Get to know Nathan
Interested in what our experts had to say?
Learn more about our services - all driven by the changing technology landscape.