Managed Network Services: Know the Pros and Avoid the Cons


Keeping the network functioning at an optimal level is critical to both day-to-day business operations and long-term success. The problem is, the average corporate network is a complex collection of hardware, software, applications, media and communication protocols, security tools and more, often connecting a number of geographically dispersed sites and remote workers. This complexity makes it difficult to manage, monitor and troubleshoot issues across the network.
Rather than devoting significant resources to in-house network management, more and more organizations are outsourcing these functions to a managed services provider (MSP). Managed network services include remote monitoring, management and maintenance of your network, whether you use some combination of traditional WAN and LAN connections, wireless LANs, a software-defined WAN, or virtual network services. You pay a monthly fee for these services, and the MSP is obligated to meet minimum performance and quality requirements as defined by a service-level agreement.
Managed network services typically include WAN optimization, network maintenance, administrative tasks, broadband management, unified messaging, technical support, security and virtual private network management. Best-in-class MSPs also offer network design and implementation to ensure the network is capable of meeting ever-increasing business demands.
There are a number of benefits to turning over network management functions to an MSP. You don't have to worry about hiring, retaining and continuously training IT staff to manage your network. Also, you instantly relieve your in-house IT team of time-consuming, routine tasks so they can focus on strategic initiatives that deliver more business value. When you have an MSP quarterback the design and implementation of your network, you can shorten time-to-market and accelerate ROI.
An MSP is likely to have more network management expertise, a larger team, and more advanced tools for monitoring and maintaining your network. This means earlier detection and more effective prevention of network issues, fewer service disruptions, and fewer support requests. Employees are more productive, and customers receive the service they demand from your organization.
From a security standpoint, an MSP dramatically reduces the risk of downtime, disruption and compliance issues caused by a breach. Again, with more expertise and more advanced tools than most enterprises, an MSP is better equipped to detect threats and quickly respond to security incidents.
Despite the many benefits, shifting network management responsibilities to a third-party provider does come with risk. Some MSPs lack the staffing and resources to proactively detect network issues. If the provider's objectives aren't aligned with your business objectives, you might have to sacrifice functionality, which could hamper your operations. If the MSP requires you to use proprietary tools, the value the MSP provides could be limited unless you're willing to invest in those tools.
The good news is, these risks are only a serious concern if you choose the wrong provider. When you look under the hood of an MSP to confirm that they have the right personnel, expertise and tools, as well as a proven track record, managed network services become an extremely low-risk proposition.
SageNet managed network services are available in three tiers so you can match services with business requirements. We also provide "a la carte" services that can be added to address specific areas of need. Our network engineers can design and configure your network to ensure it has the performance, capacity and security to support your growing business and adhere to increasingly complex compliance standards. Let us show you how our managed network services can help you overcome the complexity of today's networking environments.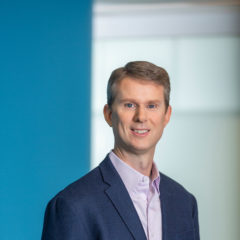 Craig Talbot
SVP, Enterprise Sales
The Managed Network Services industry has definitely become more competitive. As much as broadband is now a commodity, we try to help the customer by making sure they get the best possible speed at the best price – and then help them manage the firewall and beyond. Regardless of who a customer chooses for large-scale broadband network, there will be challenges at some point in the relationship. It's how SageNet responds that sets us apart.
Get to know Craig
Interested in what our experts had to say?
Learn more about our services - all driven by the changing technology landscape.