SageVIEW, SageVIEW Services
How Digital Signage Can Help Your Organization Get Back to Business


As nonessential businesses begin to slowly reopen amid the ongoing COVID-19 pandemic, many are concerned about balancing competing priorities. There is an obvious desire to resume normal operations and put employees back to work. But there is also a need to maintain social distancing and take other steps to ensure safety. And while some consumers are eager to patronize retail stores, restaurants and other businesses, others remain concerned about risk.
Digital signage can help businesses navigate these uncharted waters. The technology can be used to effectively deliver focused messaging that builds goodwill among customers and employees while helping to ensure that policies and procedures are followed.
Not Just for Marketing
Digital signage is commonly used for marketing in the retail and hospitality sectors. However, other industries often use digital signage to convey informational messaging to customers and staff.  In healthcare, for example, digital signage may offer tips on how to live a healthier lifestyle or provide detailed explanations of specific conditions and medical terms. Manufacturers might use digital signage to promote safety and to share company information.
Organizations in every industry can use digital signage in similar ways during the COVID-19 pandemic. Some ideas for pandemic-related content include:
Information on company policy regarding social distancing and the wearing of masks
Maps and other wayfinding tools to guide visitors through your business
Procedures for scheduling curbside pickup of online orders, returns, etc.
Video explaining steps your business is taking to ensure customer and employee safety
Messages from leadership to enhance employee confidence and engagement
Digital signage enables you to convey this information in a compelling and positive way while limiting physical interaction with employees. Displays should be large enough and positioned in such a way as to discourage people from congregating in close proximity to one another.
How SageNet Can Help
With more than 25 years of experience in the design, implementation and support of digital signage solutions, SageNet is uniquely positioned to help you leverage this technology as you begin to resume your operations. Our unique ecosystem approach creates a "one-stop shop" for all hardware, software and services needed to deploy and maintain digital signage. We also work to ensure a positive experience from an operational perspective while also helping you deliver compelling content that engages your customers and employees.
Like other businesses, we've had to retool our operations in response to the ongoing pandemic, but we are ready and able to serve your technology needs. We can leverage our unified communications platform to meet with you virtually to discuss your requirements and develop a project plan. Our strong vendor relationships and extensive supplier network help ensure prompt procurement of hardware components.
Our staff in our National Logistics Center and Network Operations Center continue to configure, test and ship products and respond to support requests while following safety guidelines. Where a physical support presence is required, stringent physical distancing and sanitization procedures are practiced.
Digital signage has a role to play as America slowly gets back to business. Let us help you leverage this powerful tool to deliver the right messaging during this challenging time.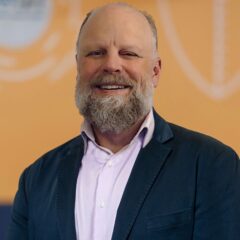 IV Dickson
Chief Innovation Officer
With digital signage, it's important to begin with the end in mind, then address each phase of the digital signage ecosystem – and lifecycle – to achieve the network operator's goals. Understanding the motivations for an organization makes it possible to pair them with the right technology at the right time.
Get to know IV
Interested in what our experts had to say?
Learn more about our services - all driven by the changing technology landscape.