SageVIEW, SageVIEW Services
Avoid These 4 Digital Signage Pitfalls


It can cost up to $4 million a year to buy space on one of the gigantic digital billboards in New York City's Times Square. Unfortunately for some advertisers, what they occasionally get for their money is a 20-story-tall error message.
That's not to dismiss the effectiveness of the Times Square signs or digital signage in general. Studies show that digital signage has a recall rate of 83 percent and has demonstrable influence on consumer buying decisions. That is millions of eyeballs!
What such errors do demonstrate is that digital signage isn't easy. Despite what some marketers would have you believe, you can't just plug a streaming media stick into the HDMI port of a flat-screen TV and expect to have a fully functional signage solution that improves customer engagement, boosts sales and increases brand awareness.
Here are four of the most common mistakes companies make when deploying digital signage.
Stale and Unimaginative Content. A surprising number of organizations fail to plan for how they will keep their content fresh and relevant. If you're running months-old ads, looping images of PDFs and Word documents or just broadcasting a copy of your website, your audience will soon lose interest. Running stale content nullifies one of the great capabilities of digital signage — the ability to edit and update content rapidly, with very little cost or effort. You're much better off with an enterprise-grade content management solution that simplifies the creation, design, scheduling, editing and publishing of content.
Poor Presentation. Even great content will miss the mark if it is poorly presented. Text-heavy screens are a turn-off — nobody wants to stop and read a short essay. Presentations should be short and punchy and should include eye-catching imagery when possible. Skimping on photos and illustrations is another common mistake. The use of obvious stock photographs indicates a lack of effort and imagination. Even worse are images copied from the Internet — not only is this likely a copyright violation, but it results in displays of pixelated, low-resolution images that give your signage a slap-dash, amateurish feel.
Cheap Hardware. Some companies try to conserve costs by using consumer-grade flat-screen TVs for their digital displays. These devices simply weren't designed to meet the rigorous demands of commercial usage. Unlike consumer-grade TVs that are built to last about four years, commercial-grade flat panels are engineered to last six to eight years with proper care in environments that require around-the-clock usage. Additionally, commercial-grade screens typically come with extended warranties that cover onsite service. Consumer-grade displays have a standard one-year warranty — and that likely would be voided if the screen were repurposed for digital signage because of the extended usage and extra wear and tear.
Limited Network Capacity. Most of the time, digital signage requires network integration. Video content, live streams, social media feeds and other features have significant network bandwidth requirements. Network segmentation may be required to limit the impact on other business applications and reduce security concerns. Delivery over WAN connections to remote or branch offices requires special considerations.
While improvements in the hardware, software and other necessary components have helped make digital signage more affordable and practical for organizations of all sizes, you still need a well-developed strategy to ensure your solution doesn't under perform. The experts at SageNet can help you leverage the SageVIEW digital signage platform to maximize its effectiveness of your digital signage initiative.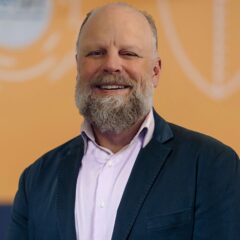 IV Dickson
Chief Innovation Officer
With digital signage, it's important to begin with the end in mind, then address each phase of the digital signage ecosystem – and lifecycle – to achieve the network operator's goals. Understanding the motivations for an organization makes it possible to pair them with the right technology at the right time.
Get to know IV
Interested in what our experts had to say?
Learn more about our services - all driven by the changing technology landscape.