5 Ways to Extend SD-WAN Benefits in 2022


As organizations have become more decentralized, they've grown increasingly reliant upon wide-area networks (WANs) to deliver applications and data to remote locations and users. According to Enterprise Management Associates, 95 percent of enterprise organizations say that WAN traffic has increased over the past two years.
Unsurprisingly, the increased activity has brought performance issues in the form of congestion and bottlenecks resulting in poor throughput, increased latency and dropped connections. Traditional WAN optimization techniques such as traffic shaping, deduplication and data compression offer only minimal improvements.
The need to improve and extend remote connectivity has sparked massive uptake of software-defined WAN (SD-WAN) solutions that address many of the connectivity and reliability issues created by modern workloads. More than half of U.S. businesses now use SD-WAN technology, according to a report from the Altman Solon consulting firm. Analysts with Global Market Insights predict the SD-WAN market will see a compound annual growth rate of better than 60 percent through the next five years.
As the technology matures, organizations are finding it can deliver more than traffic optimization benefits. Here are five ways organizations will extend their use of SD-WAN technologies in the coming months.
Multi-Cloud Connectivity. Multi-cloud strategies create operational challenges for traditional hardware-based WAN architectures that were developed long before the cloud era. The hub-and-spoke design requires all remote traffic destined for the cloud to be backhauled to the data center for inspection before being forwarded — a technique that creates latency issues and significantly degrades application performance. More organizations are adopting SD-WAN to eliminate this performance penalty. With multipath connectivity and intelligent routing capabilities, SD-WAN eliminates the need for backhauling by enabling any-to-any connectivity between branch offices, remote users, data centers and cloud resources.
Secure Remote Access. Cloud, mobile and edge computing technologies have been key to supporting remote workers, but they've also contributed to a dramatically expanded attack surface with millions of new vulnerabilities. Forrester Consulting reports that 80 percent of companies experienced at least one cybersecurity incident in the past year. SD-WAN will increasingly be used to boost network security through integration with services such as Secure Access Service Edge (SASE) and Zero-Trust Network Access (ZTNA). With support for network segmentation and application-aware routing, SD-WAN helps reduce the attack surface for highly sensitive data and systems.
Edge Computing. Edge computing supports surging numbers of network-connected devices by pushing data processing closer to data sources to minimize latency and preserve bandwidth. That's hard to do with traditional WAN routers, which require frequent configuration changes to prioritize and segment traffic. With SD-WAN, organizations can centrally manage and automate edge router configurations with simple policy updates, eliminating the need to reconfigure individual devices.
Multi-Gigabit Transport. High-speed 5G cellular will become an essential transport option for SD-WANs, providing remote workers with faster and more reliable connections to network and cloud resources. With data transmission rates of up 10 gigabits per second, 5G can deliver browsing and download speeds up to 20 times faster than 4G networks. That makes it an ideal connectivity option for voice, video and other critical applications that require zero latency and higher speeds.
Increased Automation. SD-WAN increasingly uses artificial intelligence and machine learning to automate many management and troubleshooting tasks. For example, AI-powered systems can ingest large volumes of network telemetry data to identify and remediate network irregularities before they lead to outages. Software-based intelligence also can dynamically track application and network characteristics to route traffic over the optimal connection.
SageNet delivers a fully managed SD-WAN as part of our SageConnect service. To learn more about increasing the value of your SD-WAN investments, contact us at 866.480.2263 or visit us online.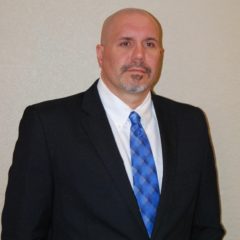 Jason Schwakopf
Senior Sales Engineer
Recent events have caused a paradigm shift for many companies, accelerating their desire to better leverage IoT. Supply chain, healthcare, advanced living care, retail and other service industries are going to be looking at ways to be "touchless" as much as possible. Enterprise systems will need a new level of flexibility, accessibility and above all, security.
Get to know Jason
Interested in what our experts had to say?
Learn more about our services - all driven by the changing technology landscape.