5 Reasons Why Multisite Enterprises Should Outsource Network Management


Multisite enterprises face unique challenges when it comes to managing connectivity. Typically, networks evolve in a piecemeal fashion as technology advances and demands increase. It's not unusual for various locations to have different network architectures and service providers, increasing the management burden.
As the enterprise continues to add locations, whether by organic growth or acquisition, network administrators inherit new sets of headaches. At some point, usually at around 20 locations or so, it becomes a significant challenge to manage the network internally. Due to shrinking IT resources, multi-vendor skill set requirements and disparate licensing agreements with providers, the move to managed network service management is the logical progression for the savvy enterprise.
This is particularly true for retail stores, restaurant chains and other organizations that rely on the network to deliver a high-quality customer experience. These organizations are using a growing number of network-connected devices, from point-of-sale systems to digital signage to building automation and more. Guest Wi-fi has become the norm of customer expectations and a burgeoning marketing experience in today's retail spaces.
The objective of any IT department is to provide secure and reliable access to informational resources and data that allow the organization to make timely and effective decisions to meet the business' goals. And yet, overstretched IT teams spend most of their time troubleshooting network and device issues. It becomes increasingly difficult to keep the network up and running and to ensure security and PCI compliance.
That's why outsourcing to a managed network services provider (MNSP) makes good business sense for multisite enterprises. An effective MNSP provides the expertise to solidify the design, manage the implementation and simplify the administration of the network while providing improved operational efficiency and strengthening performance and security. A qualified MNSP can also consolidate a multisite organization's WAN services, providing more consistent, reliable and cost-effective connectivity with simplified billing.
To Outsource or Not to Outsource
Rapidly growing multisite enterprises may opt to add in-house IT staff to support their network operations. However, the ongoing IT skills gap could make it difficult to find and retain qualified networking personnel.
Even if an organization is able to hire the necessary talent, outsourcing is typically the better choice. Ask yourself these questions:
24×7 Coverage. An always-on network is a critical requirement in today's business environment. However, few organizations have the staff resources for 24×7 monitoring, management and security incident response. Are coverage gaps putting your operations at risk?
Staff focus. Time spent troubleshooting network issues can mean that PCI compliance and other important tasks get relegated to the back burner, and new IT initiatives put on hold. Could your team's skills be put to better use?
Scalability. As more locations are added and the network becomes increasingly complex, in-house IT staff often struggle to keep up. Can your IT team scale to bring new locations online to meet your business objectives?
Expertise. Today's IT teams need a broad array of skill sets to ensure reliable, secure connectivity for a growing array of devices and applications. Does your staff have the expertise to implement and manage high-capacity Wi-Fi networks, digital signage, Internet of Things devices and cloud-based services?
Budget. Multisite enterprises — particularly those spread across a wide geographic area — often pay too much for WAN connectivity. Could an MNSP deliver greater bandwidth and performance at a lower monthly cost?
How SageNet Can Help
SageNet's managed network services are designed specifically to meet the needs of multisite enterprises. SageCONNECT's SD-WAN is a cost-effective, end-to-end connectivity solution that delivers the bandwidth, reliability, and security your operation demands. We even simplify accounting with one consolidated bill for all services.
We enhance the inherent security of the network with a security-focused design, state-of-the-art firewalls and the latest networking gear. Everything is monitored and managed around the clock by our experts in our Network Operations Centers.
If network connectivity is important to your operation, we invite you to give us a call to discuss your specific needs and objectives.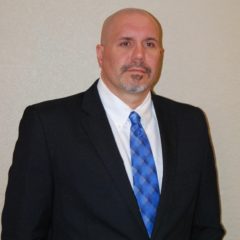 Jason Schwakopf
Senior Sales Engineer
Recent events have caused a paradigm shift for many companies, accelerating their desire to better leverage IoT. Supply chain, healthcare, advanced living care, retail and other service industries are going to be looking at ways to be "touchless" as much as possible. Enterprise systems will need a new level of flexibility, accessibility and above all, security.
Get to know Jason
Interested in what our experts had to say?
Learn more about our services - all driven by the changing technology landscape.