Why SD-WAN is Key to Network Modernization Efforts


Wide-area networks (WANs) are the backbone of business communication, but legacy network technologies are no longer adequate for connecting geographically dispersed offices, data centers, cloud services and remote workers. WAN modernization has become imperative for improving efficiency, optimizing performance and enhancing security.
Eighty-six percent of network administrators say network modernization is a priority, according to a new survey from Asperitas Consulting. Most have made software-defined WAN (SD-WAN) a central component of their upgrade strategy.
SD-WAN virtualizes network hardware and makes it programmable through software, giving administrators centralized control and visibility over the entire network. With the ability to dynamically route traffic based on application requirements, network conditions and security policies, SD-WAN is ideally suited to meet the increasing demands of data-intensive applications, cloud services, mobile devices and widely distributed workforces.
Legacy WAN Limitations
Traditional networks simply weren't built to support the cloud, mobile and remote connectivity demands of today's hyper-distributed organizations. Legacy WAN architectures use dedicated private circuits such as multiprotocol label switching (MPLS) to connect directly with branch offices and data centers over long distances. That approach is poorly suited for the cloud, mobile and remote access needs of today's workers.
MPLS WANs are set up in a hub-and-spoke model in which each branch location has a dedicated connection to the data center. Because these branches lack direct access to cloud and Internet resources, traffic must be backhauled to the data center before being redistributed. This technique, known as hairpinning or tromboning, creates latency issues that significantly degrade application performance.
Benefits of SD-WAN
SD-WAN eliminates the need for backhauling. Using software-based controllers to manage networking hardware, it directs traffic across the WAN and directly to cloud providers. Cloud connectivity is further optimized through application-aware routing, traffic prioritizing, automated provisioning and other sophisticated features.
Bandwidth optimization is one of the chief benefits of SD-WAN. The network can leverage multiple types of connections, including MPLS, broadband Internet, cellular and satellite, to minimize latency and congestion. Software-based intelligence can identify an application's characteristics and route traffic over the optimal connection. In some cases, the network can use two connections simultaneously to aggregate bandwidth and improve throughput for extremely large files or applications. This feature also makes it easier to conduct load balancing across multiple links with failover to secondary links in case of a primary link failure.
Improving Security with SASE
SD-WAN also facilitates important security improvements. Although it isn't explicitly a security technology, SD-WAN is the key enabling technology for Secure Access Service Edge (SASE). Pronounced "sassy," SASE combines various networking and security functions into a single, centrally managed service that ensures secure connectivity for the data center, remote and mobile users, and edge sites.
SASE allows an SD-WAN to integrate with next-generation firewalls, secure web gateways, cloud access security brokers (CASBs) and other advanced security technologies. This integration facilitates information sharing between networking and security components, enhancing visibility and enabling more effective threat detection and response.
In fact, the alignment of networking and security technologies is widely viewed as one of the chief benefits of network modernization efforts. The difficulty in extending security policies and updates beyond traditional network boundaries is among the many weaknesses of legacy WANs.
SageNet's WAN Expertise
With businesses facing increasing demands for reliable and efficient connectivity across multiple locations, WAN modernization with SD-WAN provides the means to optimize bandwidth utilization, dynamically allocate resources based on workload characteristics and enhance security. If your organization is considering WAN modernization, give us a call. Our experienced network professionals can help you assess your current environment, develop a modernization roadmap and implement solutions that address your long-term networking requirements.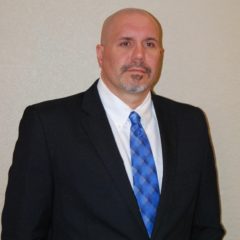 Jason Schwakopf
Senior Sales Engineer
Recent events have caused a paradigm shift for many companies, accelerating their desire to better leverage IoT. Supply chain, healthcare, advanced living care, retail and other service industries are going to be looking at ways to be "touchless" as much as possible. Enterprise systems will need a new level of flexibility, accessibility and above all, security.
Get to know Jason
Interested in what our experts had to say?
Learn more about our services - all driven by the changing technology landscape.