Business Continuity, SageCONNECT
GEO, MEO, LEO: How These Satellites Boost Business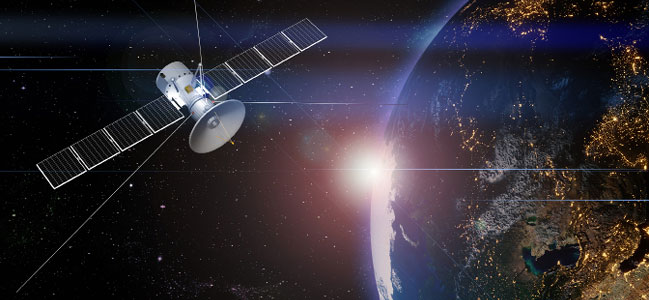 We've come a long way since Sputnik. After the tiny satellite was launched in 1957, people around the world gathered in their yards to watch the shiny object moving quickly across the night sky. With some 7,000 satellites orbiting the Earth these days, the novelty has surely worn off.
It's impossible to ignore the business benefits of the technology, however. In addition to providing phone and Internet services to remote locations, it has become a key enabler of the Internet of Things (IoT) and provides the coverage needed for asset tracking, supply chain management, card payment services, fleet management and more.
Here's a brief look at the three major types of satellites and how they are primarily used:
Geostationary Earth Orbit (GEO)
GEO satellites orbit at around 22,000 miles above the equator, synchronized with the Earth's rotation. They can be accessed from anywhere on the globe except the North and South Poles.
Because they travel in such a high orbit at the same velocity as the Earth's spin, terrestrial satellite antennas do not have to rotate to track them but can be pointed at a fixed position in the sky. This makes them ideal for delivering services such as broadcast television, weather data and some low-speed data communication. NASA also uses them to send communications and data back and forth between and control centers on Earth.
Unlike other satellite services that require bulky and heavy satellite dishes, GEO satellites can operate with mobile terminals the size of a laptop. This portability makes them ideal for first responders, fleet operations, multi-cast applications, backup services, high availability primary data services, agricultural use cases, energy and construction workers and remote offices.
Medium Earth Orbit (MEO)
MEO satellites typically orbit between 1,000 and 2,500 miles above Earth. Because they are much closer to Earth than GEO satellites, MEO transmissions have lower latency and are better suited for high-speed telephony and data transmissions.
With throughputs as high as 1.6Gbps, MEO satellites can transmit data faster than most home fiber broadband connections. They are commonly used for GPS tracking and mobile telephone communications, although they are increasingly used to deliver 4G LTE telecom and broadband connectivity to rural and remote areas where laying fiber is impossible.
MEO is also often used in container ships, cruise lines, fishing fleets and offshore oil rigs to get near-real-time data and communications for monitoring weather conditions, emergency communications, route planning and analysis, fleet tracking, crew services, resource planning and more.
Low Earth Orbit (LEO)
LEO satellites operate in orbits between 250 and 1,000 miles, although the altitude will vary during the course of an elliptic orbit. The proximity to Earth makes them ideal for high-speed, low-latency communications, and they could be key to providing Internet access to remote and rural areas. The U.S. government has contracted with Elon Musk's Starlink satellite Internet service to build out rural Internet access in the U.S. with a network of thousands of LEO satellites.
LEO satellites are often used in situations where traditional phone services are unreliable due to environmental or infrastructure challenges. However, it is also a valuable business continuity option, enabling voice and data services in the event of the failure or interruption of terrestrial services such as leased lines, MPLS circuits and DSL.
Additionally, LEO is increasingly used to provide connectivity for remote IoT devices. It has the range and throughput necessary to efficiently move data from collection points to the cloud for analysis. Most important, it has the global coverage to connect with devices in places other communication options can't reach.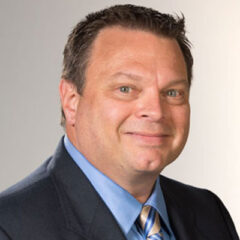 John Brader
Vice President and General Manager of Satellite Services
Satellite takes your network reliability from three 9's (99.97% to four 9s (99.99%). The added availability can be quantified down to the minute and translates to some serious savings and revenue for your organization. Newer satellite technologies are also coming with faster speeds and lower latencies. It's a game changer for an industry that had once been relegated to history books. Now, satellite can compete on speed as well as cost.
Get to know John
Interested in what our experts had to say?
Learn more about our services - all driven by the changing technology landscape.