EMV Payment Cards at the Gas Pump: Is Your C-Store Ready?


SageNet recently exhibited at the NACS Show, the annual gathering of convenience and fuel retailing industry professionals. With more than 400,000 square feet of exhibit space and more than 20,000 attendees, the NACS show was packed with information, new products and services, and technology innovations. SageNet, of course, has a long history of supporting C-stores and took full advantage of this opportunity to share ideas with peers and gain new insights about industry trends.
One of the biggest issues facing C-stores is the transition to EuroPay, Mastercard and Visa (EMV) chip cards at the gas pump.
EMV payment cards use a computer chip embedded in the cards to verify the card and process payments instead of traditional cards with a magnetic stripe on the back. The payment card industry has reported a 43 percent reduction of fraud at chip-enabled merchants, according to Visa
For the Petroleum industry  the transition to EMV is more complex and costly due to the  gas pump card readers that are communicating with the indoor point-of-sale systems. Payment data cables are often buried under concrete, or asphalt and most locations do not have sufficient conduits run in order to accommodate. The cost to overcome these hurdles and upgrade to EMV can be in excess of $25,000. Even though C-stores and gas stations typically use a corporate fuel brand, most are independently owned small businesses operating on a tight budget.
The liability shift for credit card purchases at fuel pumps was supposed to happen in 2017, but it was delayed to October 1, 2020, to allow companies to navigate the complex transition and become EMV-compliant. A quick look at the calendar tells us this deadline is less than one year away. C-stores and gas stations need to partner with a certified Managed Network Service Provider (MNSP) to support the transition to fuel dispensers capable of accepting EMV card payments.
SageNet has recently been certified by the C-store industry's leading electronic payment solutions partners. Our SageZONE MNSP services ensure Payment Card Industry (PCI) compliance and streamline outdoor EMV deployment for C-store operators using Verifone's Commander or Gilbarco's Passport point-of-sale systems. These service options also include advanced managed firewall with unified threat management, managed switch, managed network services, maintenance, and 24/7 support from SageNet's three U.S.-based Network Operations Centers.
The clock is ticking to a major credit card liability shift for C-stores. Let us show you how SageNet's SageZONE MNSP services can ease the transition to EMV and reduce the risk of fraud and compliance headaches.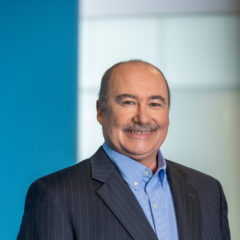 Scott Cheek
Vice President, Sales
The petroleum industry spends a lot of time developing standards for things like mobile payment, back office integration and smart safe integration. Over the last decade, I've become a translator between technology, marketing and operations.
Get to know Scott
Interested in what our experts had to say?
Learn more about our services - all driven by the changing technology landscape.