SageVIEW, SageVIEW Services
7 Crucial Considerations before Taking Your Digital Signage Outdoors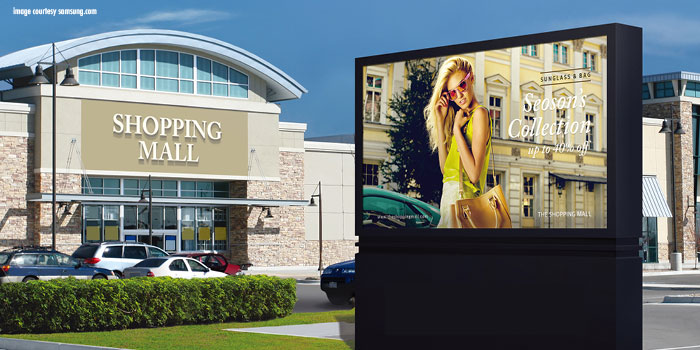 Engineering advances have made outdoor digital signage solutions far more practical than they were just a few years ago. The development of low-power components, brighter screens and ruggedized enclosures have removed many technical, environment and security barriers.
MarketsandMarkets says that expanding outdoor use cases are fueling the growth of the overall digital signage market. As outdoor digital signage usage expands across a variety of vertical markets, the research firm predicts the overall market will grow from $20.8 billion in 2019 to $29.6 billion by 2024.
The business benefits of the technology are well-established. Outdoor signage enables highly targeted marketing, customer experience improvements, increased advertising revenues, reduced printing costs and advanced data analytics capabilities. Howver, reaping these benefits requires a well-thought-out strategy and a robust IT infrastructure.
Here are seven critical factors you should consider when preparing to deploy digital signage:
Content Development. Content is still king and no matter how cool the technology is if the content is first on the list the project will struggle.  The ability to quickly update content with little cost or effort is one of the chief reasons for using digital signage. However, organizations often fail to adequately plan for how they will keep their content fresh and relevant. In addition to assigning someone to create such content, you also need a content management system for customizing, scheduling, monitoring and deploying messages to your displays. Such a system should include an authoring console that defines the playback format of your content, which is uploaded to a server that distributes the content through a broadband or wireless data network to your displays.
Implementation and Integration Expertise. Although content is king, if we don't plan the physical architecture in parallel the system may never function.  Designing and implementing signage involves the integration of multiple technologies and will require the cooperative efforts of IT operations staff, network engineers, electricians, installers, graphic designers, content creators and marketing staff. Gather key stakeholders in advance to conduct a project analysis to determine if you have the proper expertise in house or if you'd be better off working with a solutions provider to handle the project management.
Screen Requirements. Until recently, digital screens simply weren't practical for outdoor usage. Bright sunlight made them practically unreadable, extreme weather conditions disabled them, and there was always the threat of vandalism. Those challenges have largely been neutralized by advances in screen technology. So-called "high-bright" displays deliver the color contrast and brightness to make signage readable even in direct sunlight. Powder-coated aluminum housings resist moisture, humidity, dust, extreme temperatures and even insects. For additional peace of mind, extremely durable signage enclosures protect against theft or tampering.
Network Requirements. Digital signage systems have significant network bandwidth requirements and can disrupt or slow the performance of other business applications if your network isn't up to the task. Delivery over WAN connections requires special considerations. Your first step will be to conduct a thorough network assessment to ensure you have the capacity and bandwidth to support your project.
Security. Durable enclosures help protect the signs from vandalism, but physical security isn't the only consideration. Because your signage is linked to your network, it becomes a potential attack vector. The software and hardware components must have built-in security measures to ensure hackers can't gain backdoor access to your servers and critical data.
Power Considerations. The power source for outdoor signage is often overlooked in the planning process. Clean, reliable electricity with surge protection is essential for digital displays. Secure enclosures may have heating and air conditioning controls, which may require additional amps. It's important to work with a licensed electrician to run power to the site of your display.
Ongoing Management and Maintenance. Like any technology, outdoor digital signage requires ongoing management and maintenance of all components. Make sure you have the resources to monitor the equipment, perform routine maintenance and rapidly troubleshoot any issues that arise.
Outdoor digital signage can allow organizations to increase sales, streamline operations and deliver a better customer experience through more relevant and targeted content. However, these are not "set-and-forget" solutions. If you're thinking about deploying outdoor digital signage, give us a call first. We can help guide you through some of the important factors you must consider, and work with you to develop a solution that meets your budget and operational requirements.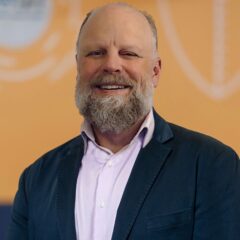 IV Dickson
Chief Innovation Officer
With digital signage, it's important to begin with the end in mind, then address each phase of the digital signage ecosystem – and lifecycle – to achieve the network operator's goals. Understanding the motivations for an organization makes it possible to pair them with the right technology at the right time.
Get to know IV
Interested in what our experts had to say?
Learn more about our services - all driven by the changing technology landscape.