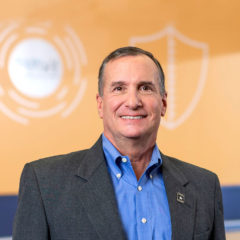 Chief Information Officer
"As CIO and EVP of Operations my passion is to ensure the very best end-to-end customer experience which is second to none in terms of quality, teamwork, effectiveness and support. "
As CIO and EVP of Operations, Thomas Watson oversees SageNet's information technology, operations and engineering teams. With unique experience in systems integration, network and program management, he is responsible for developing the leading-edge infrastructure and operations required to support SageNet's mission: To connect, manage and protect every aspect of our customers' networks and connected technologies.
Thomas has more than 30 years of experience in the technology and IT industry and brings to the company an exceptionally broad technology background in network, IT infrastructure, security and apps development. Before joining SageNet, he served as Director of Infrastructure Operations for the Williams Companies, a Tulsa-based provider of energy sector natural gas distribution and processing infrastructure with locations in 26 states and Canada. In that role, he was responsible for the Williams Companies' IT infrastructure, database and desktop operations, network, service management and asset management with a budget of $50+ million and 200+ employees.
We're passionate about Trusted Connections.
Learn more about our vision, mission, & core values.