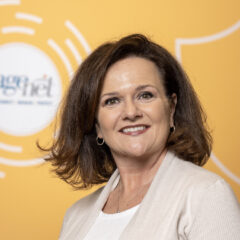 Melissa Mata is SageNet's Chief People Officer. In her role as CPO, Melissa manages the strategy and processes for how SageNet develops its People Operations, including directing and providing best practice guidance on all people functions of the organization: cultivating corporate culture, workforce planning, talent development and performance management. She brings SageNet more than 15 years' experience in traditional human resources and corporate culture development.
Before joining SageNet, Mata served as Vice President of People Operations for CareATC. She has also held senior positions at Williams Companies and Samson.
We're passionate about Trusted Connections.
Learn more about our vision, mission, & core values.