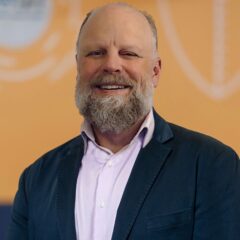 "With digital signage, it's important to begin with the end in mind, then address each phase of the digital signage ecosystem – and lifecycle – to achieve the network operator's goals. Understanding the motivations for an organization makes it possible to pair them with the right technology at the right time."
With more than 20 years of experience in pro AV and digital signage commercial hardware, software, installation, integration and solution delivery, IV Dickson has a deep understanding of the intricacies of traditional digital signage.
Previous Experience
Senior Solutions Engineer at Scala
At Scala, IV had the opportunity to work for a company driving more than 500,000 screens worldwide and help clients understand how to design and deliver new solutions utilizing the Scala platform.
Senior Sales Engineer at Nanonation
IV spent more than 7 years at Nanonation, where he provided valuable experience in managing production software solutions and directing an internal production team to deliver on clients' needs for digital signage projects.
Topics IV can speak on
 Digital menu boards
Outdoor digital signage (and specifically on drive-thru technology)
Long-term length of digital technology in deployment
How technology should facilitate content
Additional Expertise
How mobile affects the market and the customer's level of immersion
One-step immersion (passive digital) vs. full immersion
Digital signage use in traditional retail settings
Managing client expectations in digital signage implementation
We're passionate about Trusted Connections.
Learn more about our vision, mission, & core values.