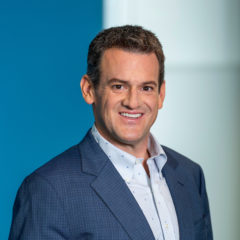 "As General Counsel, I listen to the concerns of our customers and my fellow associates and try to balance the two perspectives to form the basis of a Trusted Connection. I learn from our wins and losses and always seek new ways to make SageNet a company you can value working for and doing business with. "
Andrew Ruiz de Gamboa serves as General Counsel & Corporate Secretary to SageNet, after having served as senior counsel to Spacenet prior to its acquisition by SageNet in 2013. A seasoned in-house advisor, Andrew has 15 years of experience working with a number of DC-area telecommunications companies in areas related to corporate compliance, internal audit, M&A, and IP and HR litigation support with a primary focus on customer and vendor contract negotiations.
Andrew graduated from the University of Virginia, and earned his law degree from George Mason Univ. School of Law.
We're passionate about Trusted Connections.
Learn more about our vision, mission, & core values.