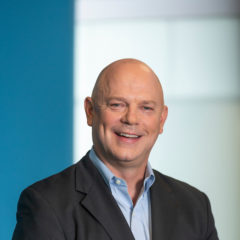 Director of Cybersecurity Solutions Architecture
"My passion is finding ways for organizations to function securely from start to finish."
Neil Christie is passionate about ensuring the security of information, no matter the industry or its challenges, and his nearly 20 years of experience in Information Security has made him an expert in his field.
Previous Experience
Senior Systems Engineer for Symantec Corporation
As the largest security solutions company in the world, Symantec provided opportunities to work with large enterprises and healthcare systems.
Information Security for the Banking Industry
Over 20 years of experience in banking resulted in a broad knowledge of the industry and its security concerns. The work included configuration of enterprise security, development of security metrics, managing teams of information security professionals, and management of organization-wide security systems.
Topics Neil can speak on
Security monitoring of IT assets
Open source security tools
Vulnerability management solutions using risk-based models
DevSecOps and automation of security components
Security Incident and Event Management (SIEM) & Security Operations (SOC)
Cybersecurity for the Internet of Things
Additional Expertise
Has the HealthCare Information Security and Privacy Practitioner (HCISPP) certification and is knowledgeable in healthcare security practices
Is a Certified Information Systems Security Professional (CISSP) and familiar with implementing and managing cybersecurity program
We're passionate about Trusted Connections.
Learn more about our vision, mission, & core values.