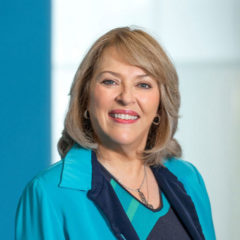 EVP, Project Management Office
"As an Engineer at heart, and having worked in many different roles within SageNet, I am passionate about executing on large-scale strategic projects, such as implementing more efficient systems, improved tools and more streamlined processes and methodologies – which ultimately deliver value not only to our business, but most importantly – to our customers. "
Marilyn Gholson heads up SageNet's Project Management Office. She is responsible for key internal projects, continuous process assessment and improvement, and acquisition integration. From order entry to service delivery, Marilyn oversees complex process improvement initiatives and develops the methodologies that help scale the business and drive SageNet's quest for consistent, excellent customer service.  She also leads the company's systematic approach to the smooth integration of business acquisitions.
Marilyn is a customer-focused executive with 20+ years of experience with SageNet, spanning virtually every aspect of the customer's journey including sales, engineering and operations in a technical networking/communications environment. Marilyn holds an undergraduate degree in Mathematics and a Master's degree in Management.
We're passionate about Trusted Connections.
Learn more about our vision, mission, & core values.