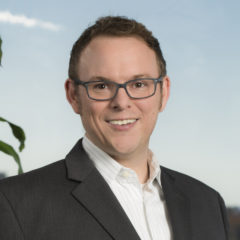 Portfolio Product Manager
"Security and compliance are complementary. Security is about reducing risk. Compliance is about achieving objectives. Here at SageNet, we have a lot of experience developing a framework that incorporates both of those. We make sure it's not just security – it's security plus compliance plus a wider portfolio view of those two being baked into everything we do for you, not expensive add-ons. We believe it should be secure by default."
Alex Barclay brings more than 10 years of experience in IT security and development of holistic security programs to his work as a product manager for SageNet's cybersecurity division. He helps customers mature their security posture and reduce risk by addressing the managerial, operational and product aspects of their entire security process.
Previous Experience
eLynx Technologies, Chief Information Security Officer
In his role at eLynx Technologies, a high-growth IIOT oil and gas company, Alex implemented a business-wide security program based on SANS Critical Security Controls and NIST Cyber Security Framework. With an eye toward development and product management, he designed security controls, policies, processes and procedures to pass SSAE18 SOC2 type 2 audit and designed processes to document and manage risk internally – including development of threat monitoring/intelligence capabilities for the company.
Oracle Systems, Inc., Principal Product Manager (Solaris + Systems Security)
Alex served as the product manager for Oracle's Solaris + Systems Security as well as product manager for Oracle's entire hardware systems security, which represented a $3.5 billion product portfolio. Major initiatives he helped coordinate include:

Co-architecting integrated compliance reporting
Initiating and providing guidance for external security evaluations across product lines
Revision of security assurance development standards
Creation of cross product line security architectures
Topics Alex can speak on
Security topics (big data, high performance computing, different clouds)
Security and compliance management
Alex has extensive expertise in the following industries
We're passionate about Trusted Connections.
Learn more about our vision, mission, & core values.